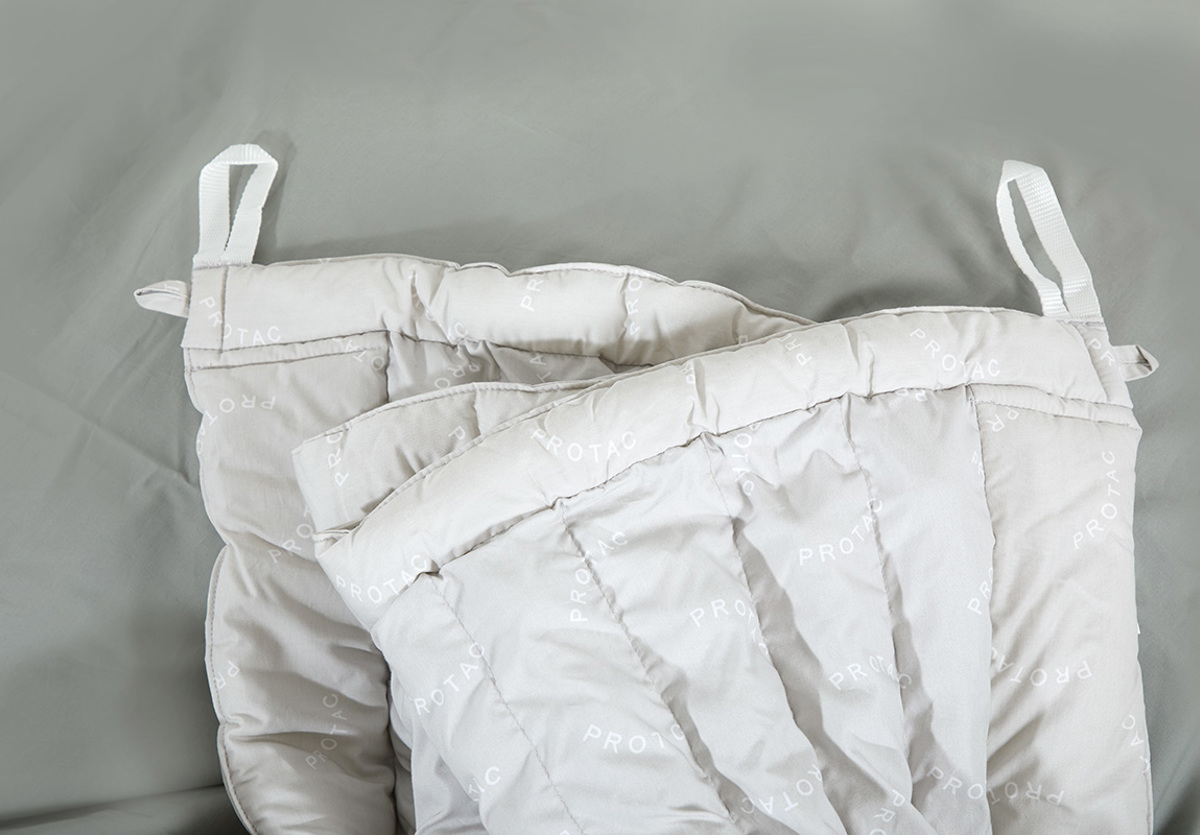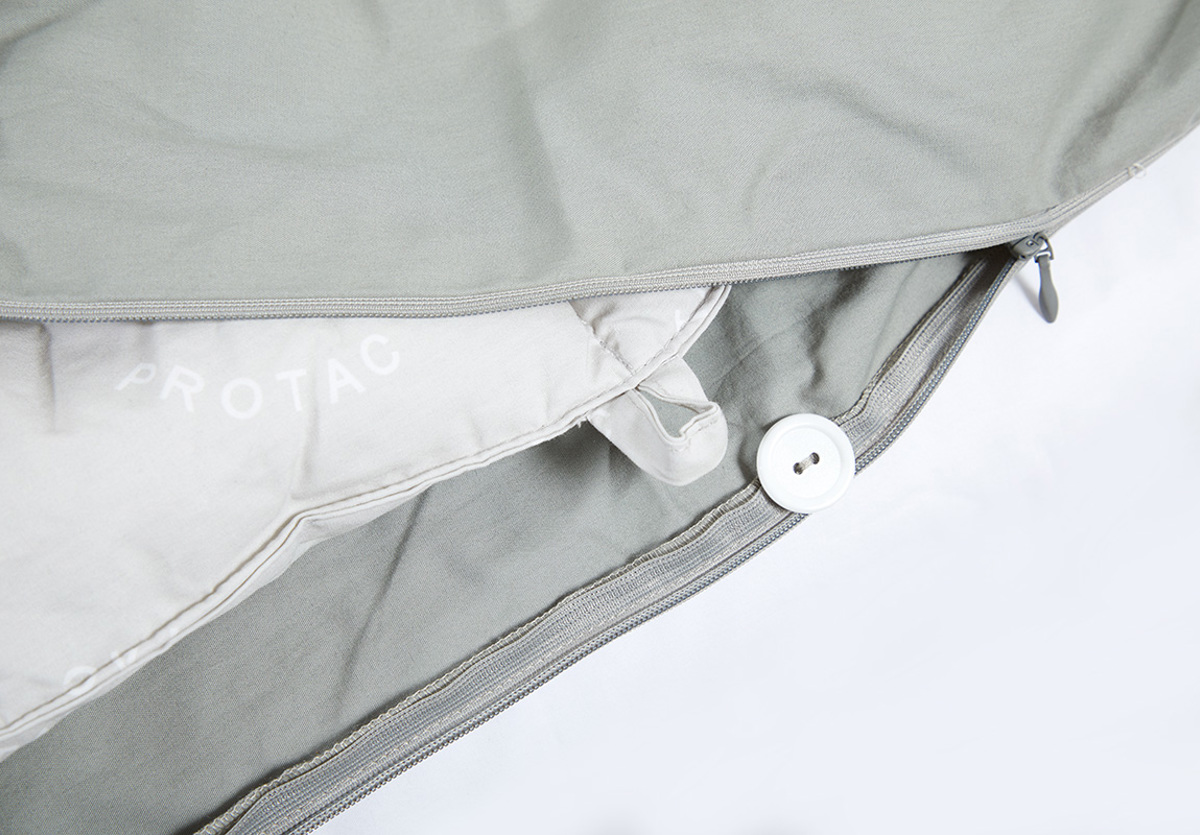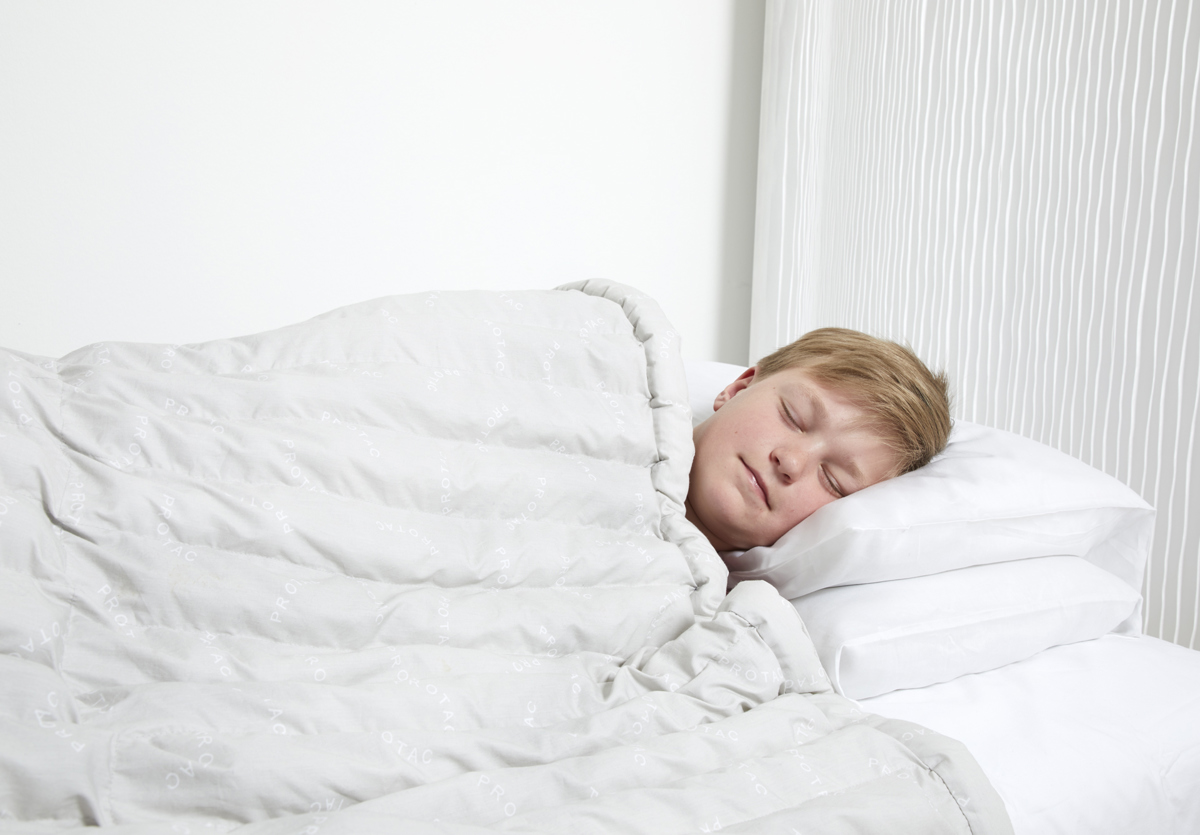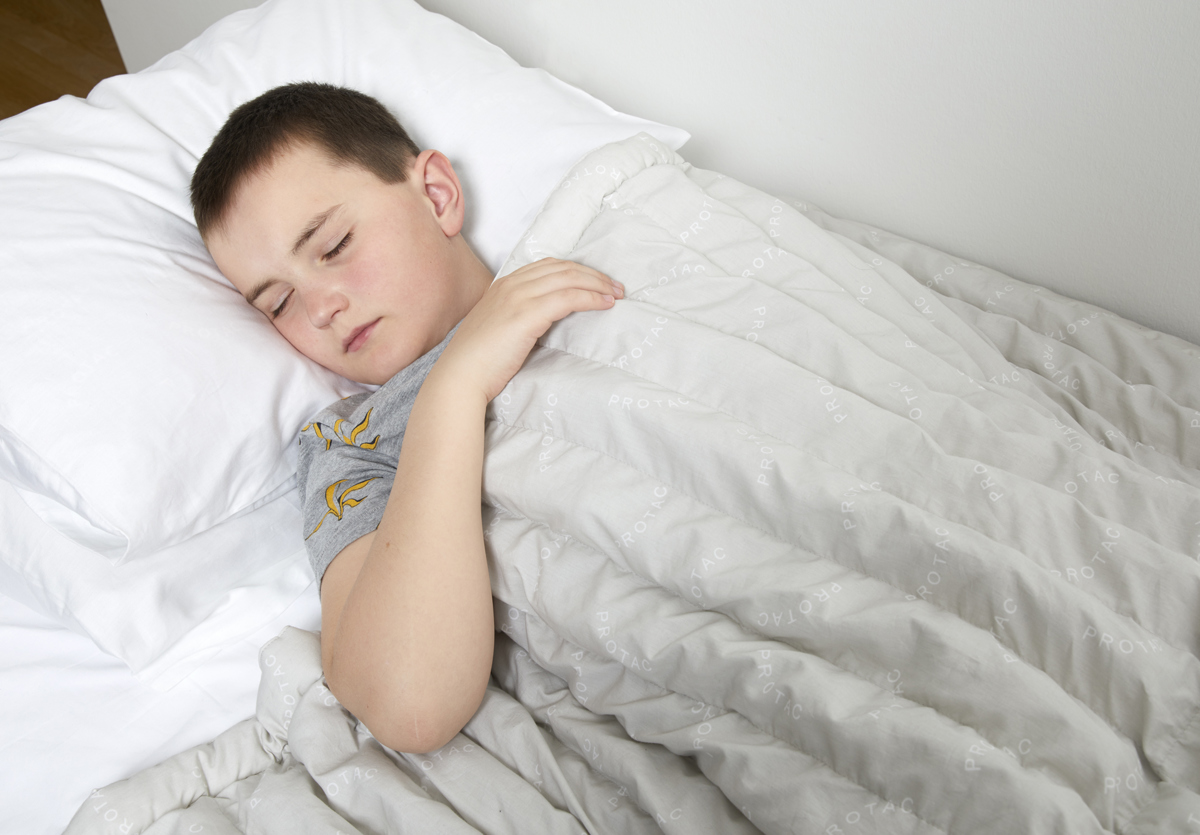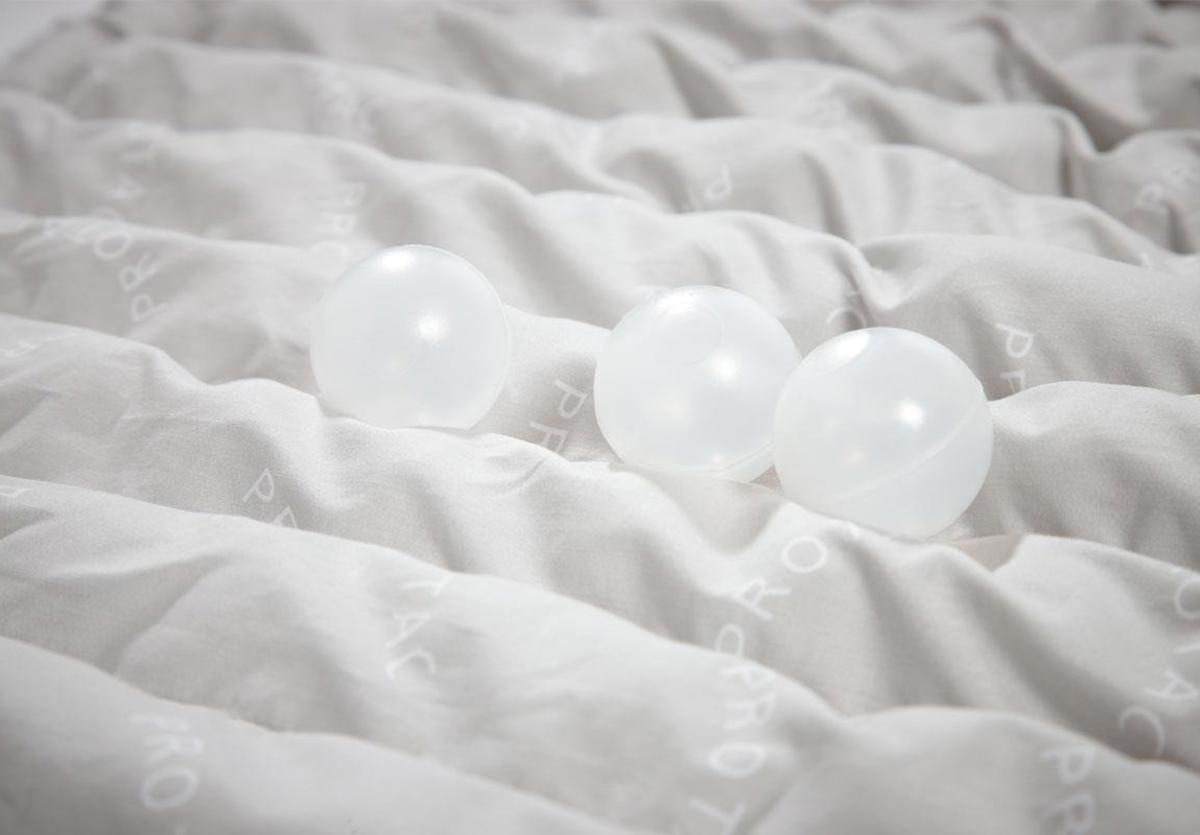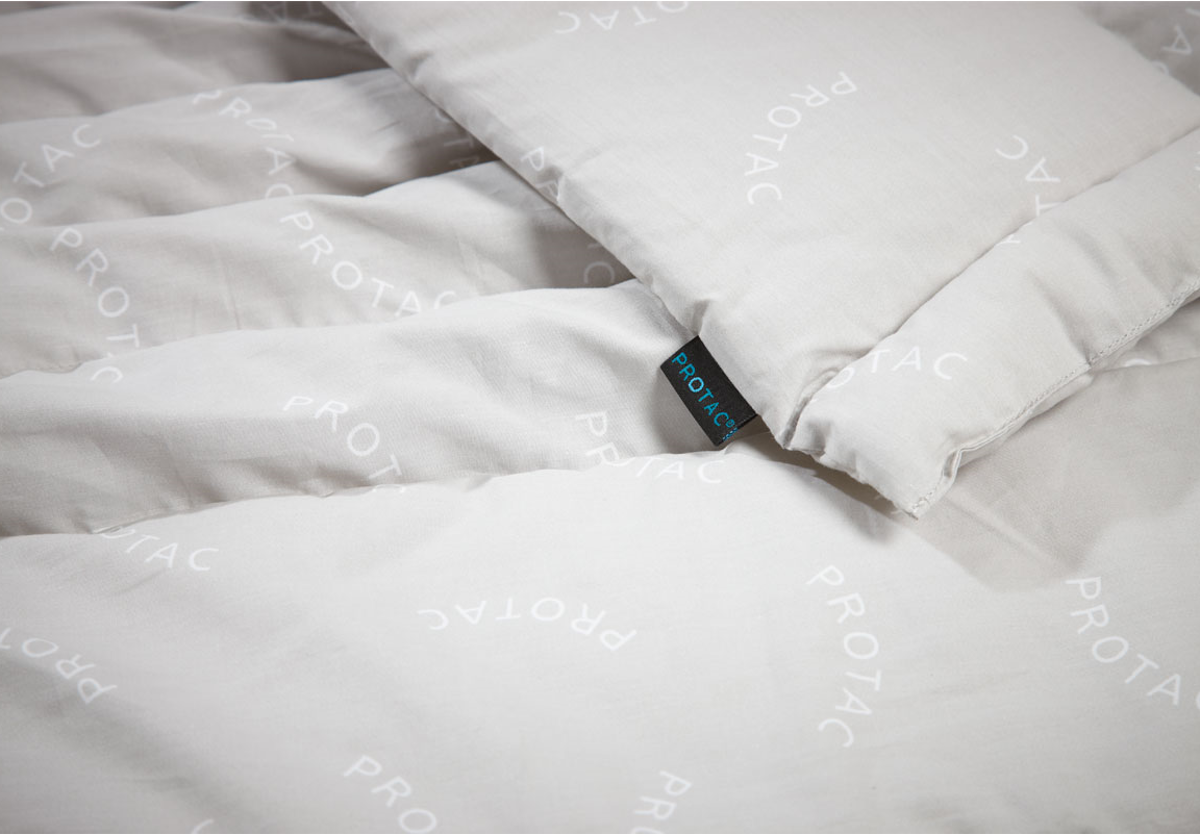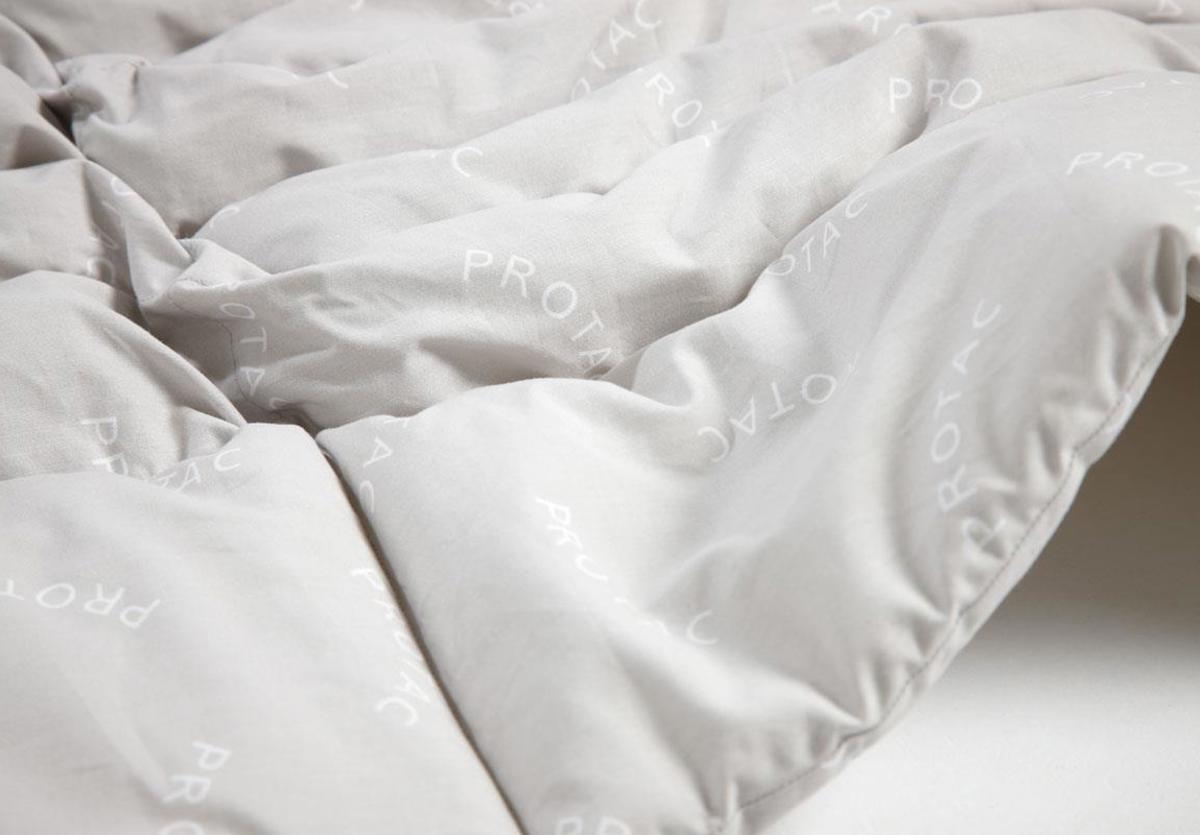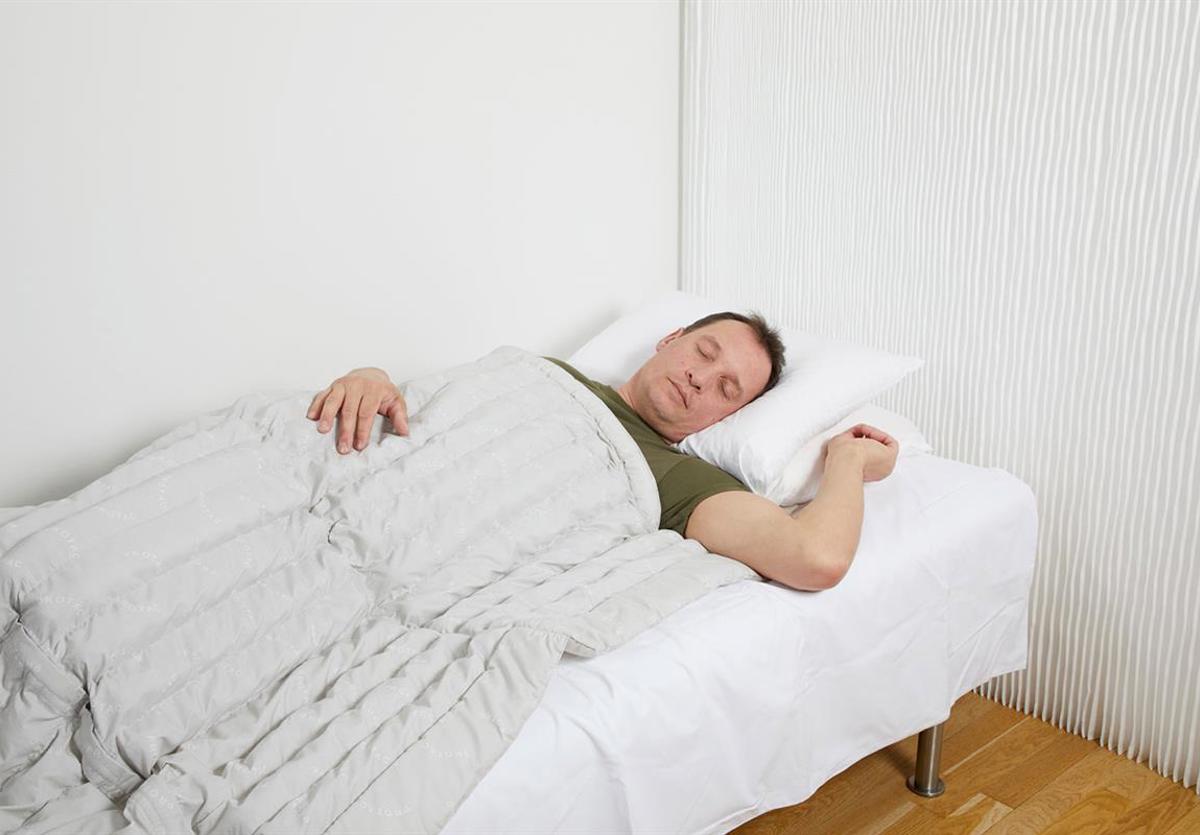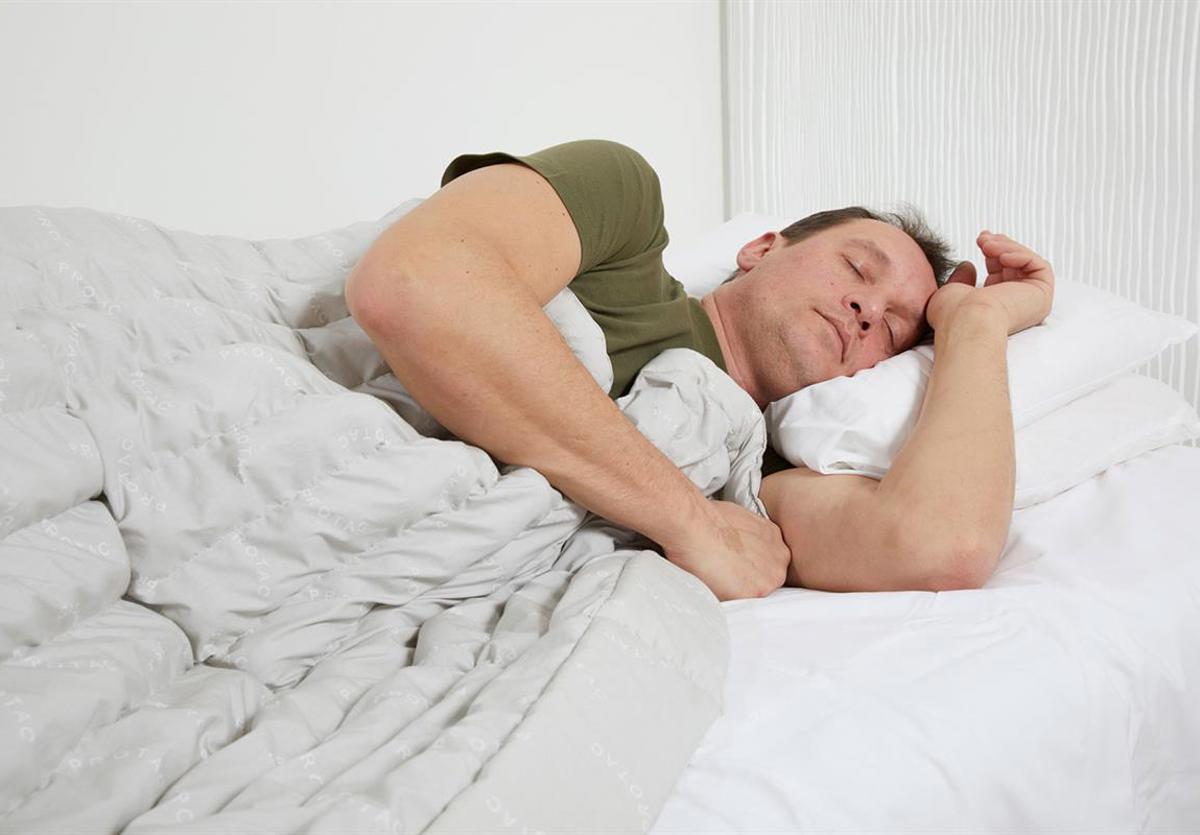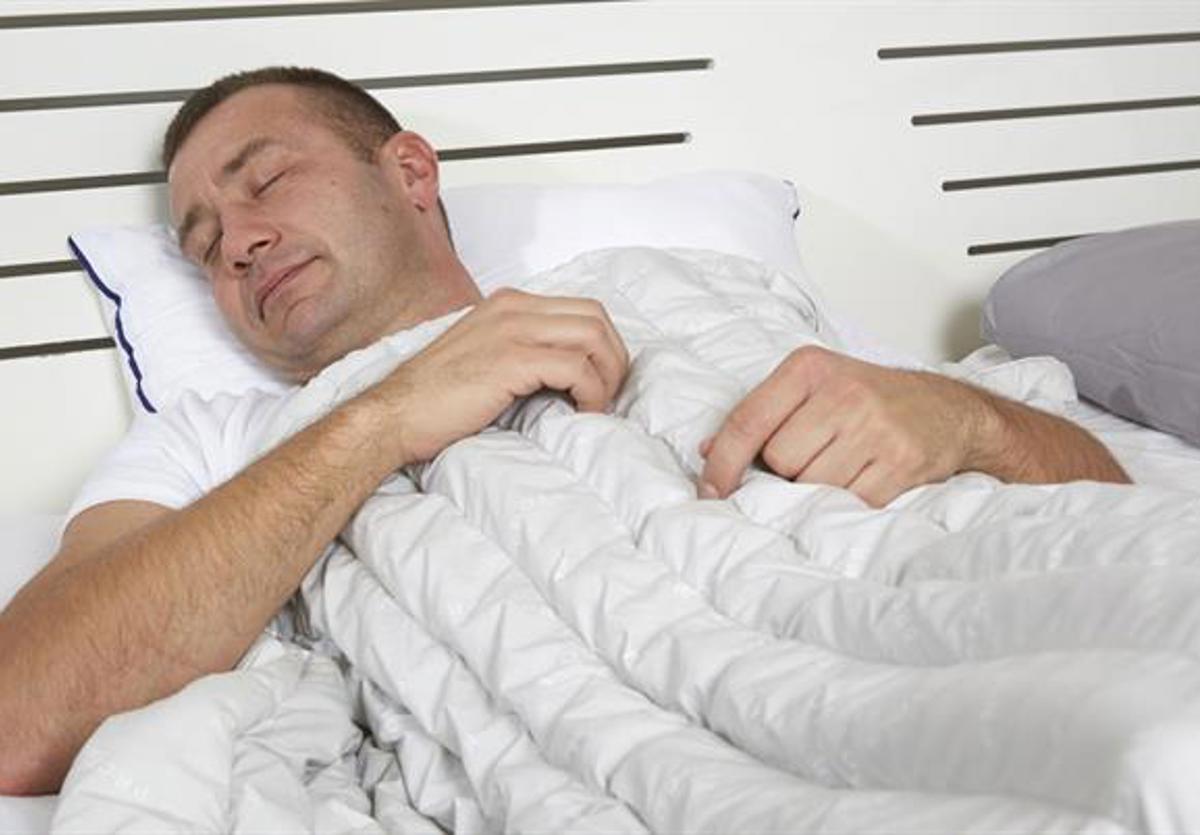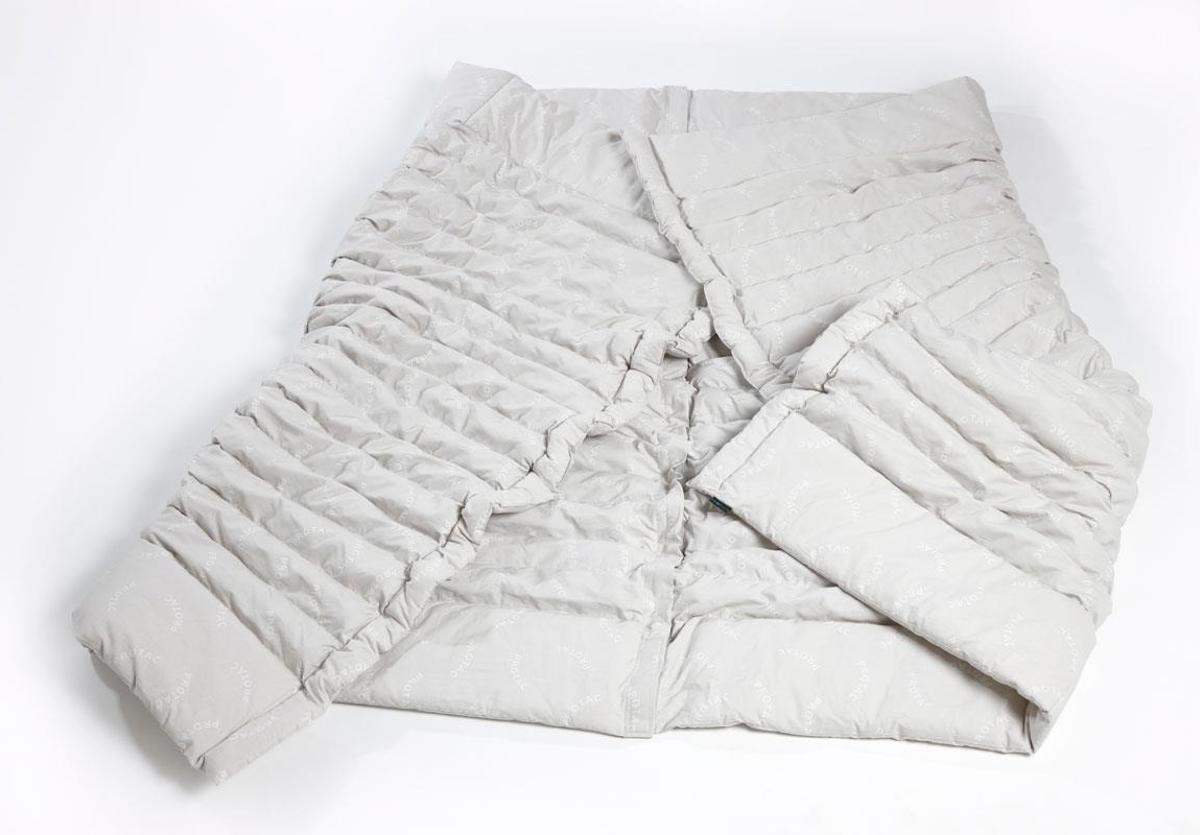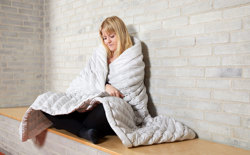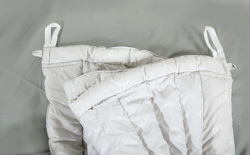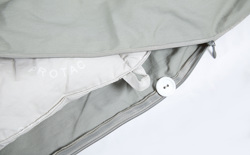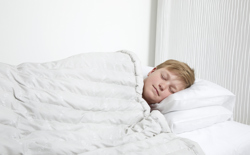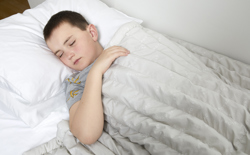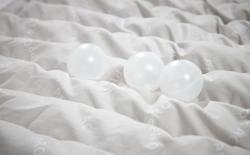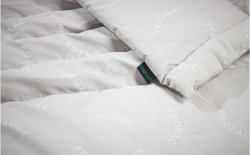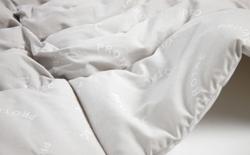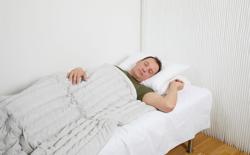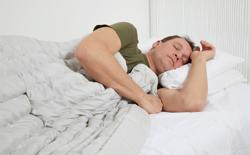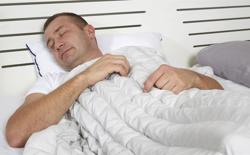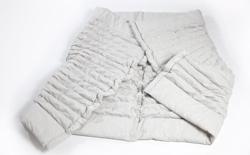 Protac Ball Blanket® Calm
| | |
| --- | --- |
| Item no.: | 100-321-V-4-85 |
| Size: | 140 x 200 cm |
| Weight: | Approx. 4 kg. |
| HMI no.: | 79552 |
| Filling: | 38 mm EVA plastic balls |
| Cover: | 100% cotton |
| | |
| --- | --- |
| Item no.: | 100-321-V-4-220-85 |
| Size: | 140 x 220 cm |
| Weight: | Approx. 5 kg. |
| HMI no.: | 101159 |
| Filling: | 38 mm EVA plastic balls |
| Cover: | 100% cotton |
| | |
| --- | --- |
| Item no.: | 100-321-V-7-85 |
| Size: | 140 x 200 cm |
| Weight: | Approx. 7 kg. |
| HMI no.: | 79554 |
| Filling: | 38 mm EVA plastic balls |
| Cover: | 100% cotton |
| | |
| --- | --- |
| Item no.: | 100-321-V-7-220-85 |
| Size: | 140 x 220 cm |
| Weight: | Approx. 8 kg. |
| HMI no.: | 89788 |
| Filling: | 38 mm EVA plastic balls |
| Cover: | 100% cotton |
| | |
| --- | --- |
| Item no.: | 100-321-V-10-85 |
| Size: | 140 x 200 cm |
| Weight: | Approx. 10 kg. |
| HMI no.: | 79553 |
| Filling: | 38 mm EVA plastic balls |
| Cover: | 100% cotton |
| | |
| --- | --- |
| Item no.: | 100-321-V-10-220-85 |
| Size: | 140 x 220 cm |
| Weight: | Approx. 11 kg. |
| HMI no.: | 89793 |
| Filling: | 38 mm EVA plastic balls |
| Cover: | 100% cotton |
| | |
| --- | --- |
| Item no.: | 100-322-V-4-85 |
| Size: | 140 x 200 cm |
| Weight: | Approx. 4 kg. |
| HMI no.: | 79558 |
| Filling: | 38 mm EVA plastic balls |
| Cover: | Trevira CS (Flame retardent) |
| | |
| --- | --- |
| Item no.: | 100-322-V-4-220-85 |
| Size: | 140 x 220 cm |
| Weight: | Approx. 5 kg. |
| HMI no.: | 89802 |
| Filling: | 38 mm EVA plastic balls |
| Cover: | Trevira CS (Flame retardent) |
| | |
| --- | --- |
| Item no.: | 100-322-V-7-85 |
| Size: | 140 x 200 cm |
| Weight: | Approx. 7 kg. |
| HMI no.: | 79555 |
| Filling: | 38 mm EVA plastic balls |
| Cover: | Trevira CS (Flame retardent) |
| | |
| --- | --- |
| Item no.: | 100-322-V-7-220-85 |
| Size: | 140 x 220 cm |
| Weight: | Approx. 8 kg. |
| HMI no.: | 89803 |
| Filling: | 38 mm EVA plastic balls |
| Cover: | Trevira CS (Flame retardent) |
| | |
| --- | --- |
| Item no.: | 100-322-V-10-85 |
| Size: | 140 x 200 cm |
| Weight: | Approx. 10 kg. |
| HMI no.: | 79556 |
| Filling: | 38 mm EVA plastic balls |
| Cover: | Trevira CS (Flame retardent) |
| | |
| --- | --- |
| Item no.: | 100-322-V-10-220-85 |
| Size: | 140 x 220 cm |
| Weight: | Approx. 11 kg. |
| HMI no.: | 89804 |
| Filling: | 38 mm EVA plastic balls |
| Cover: | Trevira CS (Flame retardent) |
---
Protac Ball Blanket Calm
Protac Ball Blanket® Calm is available in 4, 7 and 10 kg versions and contains 3.8 cm balls. It measures 140x200/220 cm. The balls are sewn in channels, so that they swaddle themselves closer to the body and provide a more calming and uniform sensory stimulation.

This model is suitable for people who need predictable and clearly defined sensory input to be able to sense themselves and find calm. The Calm blanket is especially suitable for people with tactile defensiveness, extreme sound sensitivity or people who are easily overstimulated by the impressions of the day.

The Calm blanket has a zipper in the middle, which makes it easy to divide in half and wash in a regular washing machine. This feature also makes it possible to use one half as a knee blanket for napping during the day.

The blanket has buttonholes, which makes it easy to place and secure it in the Protac Bedding Set (color - gray, 200 cm). It also has lift straps, which make it easy to use the ceiling lift if bedding needs to be changed or if the blanket has slipped onto the floor.
Protac Ball Blanket® Calm is registered as a Utility Model and Patented.


VIDEO
---
Introduction to Protac Ball Blanket®
Product presentation
CASES
---
10-year-old boy
Protac Ball Blanket® Calm  was especially effective on Jens' ability to fall asleep. When he started school, he experienced many frustrations which affected his sleep. It could take up to two to three hours to fall asleep. When we got the Protac Ball Blanket®, the time it took him to fall asleep was reduced to half an hour. It may still be hard for Jens to go to school, but the improved sleep means he has a better day overall and that it is easier for him to cope with the challenges of the day.
---
Man with dementia, stress and unrest
When he starts sleeping with Protac Ball Blanket® Calm, he becomes much less restless, both during the day and at bedtime. Nor does he wake up early in the morning with unease. He becomes less irritable than before and has fewer toileting accidents. This also affects my daily life and energy a lot. So, all in all, I would argue that his and indirectly my quality of life has improved. Written by a relative of a man with dementia.
---
35-year-old woman with sclerosis
A 35-year-old woman with Multiple Sclerosis and pronounced spasticity in both legs has sensory disturbances in both surface and deep sensation. The ataxia, which is still present at night, increases the physical and mental agitation. She tries the Protac Ball Blanket® Calm and can immediately feel the soothing effect of the balls. The effect of the balls allows her to independently turn over allowing for a significantly better night's sleep, fewer spasms, and less restlessness in the body. She can now avoid fixation with straps. After sleeping for 14 days with the blanket, she begins to be able to handle utensils better and has a better sense of her hands. The ataxic disturbances are reduced for up to an hour after using the blanket.
---
23-year-old woman with depression
"Before I started using the Protac Ball Blanket®, I was nervous and stressed and suffered from frequent bouts of depression. I heard about ball blankets and thought I would give it a chance. At first no major difference was felt but after two weeks it started to feel different. I slept much deeper and could relax in bed. It a very heavy which meant that I got a greater sense of security when I was lying under it. During the day I also felt the change: I was much livelier, overcame more challenges, became happier but above all: the depression disappeared! So, for me, the Protac Ball Blanket® has worked great."
---
9-year-old boy with sleeping disturbances and poor sleeping quality
The boy says that the Protac Ball Blanket® Calm is great: "It allows me to lie still without getting rambunctious". With the blanket on, he lies in his bed and talks for 5 minutes, then he relaxes and calms down. He sleeps within 15 min. He sleeps calmly and without the blanket cover falling off. He wears the blanket all night. It's really nice both for him and for us ".
---
6-year-old boy with motor unrest
6-year-old, very restless boy can find peace and relaxation with the Protac Ball Blanket® Calm - and he puts his own words to the experience very nicely: "Mom, it's like I melt when I sleep with that blanket".
---
10-year-old boy woth motor unrest and sensory disturbances
The boy has been subjected to massive neglect in his first years of life and has major sensory integrative challenges. He is very a great degree of motor unrest and has specific learning difficulties. The boy's adoptive parents say that they have difficulty getting him to sleep, that he sleeps very restlessly and that he often wakes up at night. After testing the Protac Ball Blanket® Calm, they also say that the boy, after a few days of getting used to it, now sleeps all night. After a few more nights, it also becomes much easier for him to fall asleep.
---
WASHING AND MAINTENANCE
---
Cleaning
All ball blankets can be washed. The regularity and need for washing depends on use. See below for washing and cleaning instructions.
Protac Ball Blanket
®
Item nos. 100-321, 100-322 must be split in two and can then be machine washed in a min. 7 kg capacity washing machine with washing detergent with no bleaching agents - see also the washing instructions on the Protac Ball Blanket
®
.
To remove spots using a spot remover, always try first on an area which is not visible to test for damage or discolouring.
Protac does not recommend the use of spot remover.
Protac cannot be held liable for incorrect washing and maintenance.
Maintenance
We recommend hanging the Protac Ball Blanket
®
out to air on a regular basis.


MODEL OVERVIEW
---
| | | | | | |
| --- | --- | --- | --- | --- | --- |
| NAME | ITEM NO. | SIZE | WEIGHT. | HMI NO. | COVER |
| Protac Ball Blanket® Calm - 4 kg - Cotton | 100-321-V-4-85 | 140 x 200 cm | Approx. 4 kg. | 79552 | 100% cotton |
| Protac Ball Blanket® Calm - 5 kg - Cotton | 100-321-V-4-220-85 | 140 x 220 cm | Approx. 5 kg. | 101159 | 100% cotton |
| Protac Ball Blanket® Calm - 7 kg - Cotton | 100-321-V-7-85 | 140 x 200 cm | Approx. 7 kg. | 79554 | 100% cotton |
| Protac Ball Blanket® Calm - 8 kg - Cotton | 100-321-V-7-220-85 | 140 x 220 cm | Approx. 8 kg. | 89788 | 100% cotton |
| Protac Ball Blanket® Calm - 10 kg - Cotton | 100-321-V-10-85 | 140 x 200 cm | Approx. 10 kg. | 79553 | 100% cotton |
| Protac Ball Blanket® Calm - 11 kg - Cotton | 100-321-V-10-220-85 | 140 x 220 cm | Approx. 11 kg. | 89793 | 100% cotton |
| Protac Ball Blanket® Calm - 4 kg - Flame retardent | 100-322-V-4-85 | 140 x 200 cm | Approx. 4 kg. | 79558 | Trevira CS (Flame retardent) |
| Protac Ball Blanket® Calm - 5 kg - Flame retardent | 100-322-V-4-220-85 | 140 x 220 cm | Approx. 5 kg. | 89802 | Trevira CS (Flame retardent) |
| Protac Ball Blanket® Calm - 7 kg - Flame retardent | 100-322-V-7-85 | 140 x 200 cm | Approx. 7 kg. | 79555 | Trevira CS (Flame retardent) |
| Protac Ball Blanket® Calm - 8 kg - Flame retardent | 100-322-V-7-220-85 | 140 x 220 cm | Approx. 8 kg. | 89803 | Trevira CS (Flame retardent) |
| Protac Ball Blanket® Calm - 10 kg - Flame retardent | 100-322-V-10-85 | 140 x 200 cm | Approx. 10 kg. | 79556 | Trevira CS (Flame retardent) |
| Protac Ball Blanket® Calm - 11 kg - Flame retardent | 100-322-V-10-220-85 | 140 x 220 cm | Approx. 11 kg. | 89804 | Trevira CS (Flame retardent) |