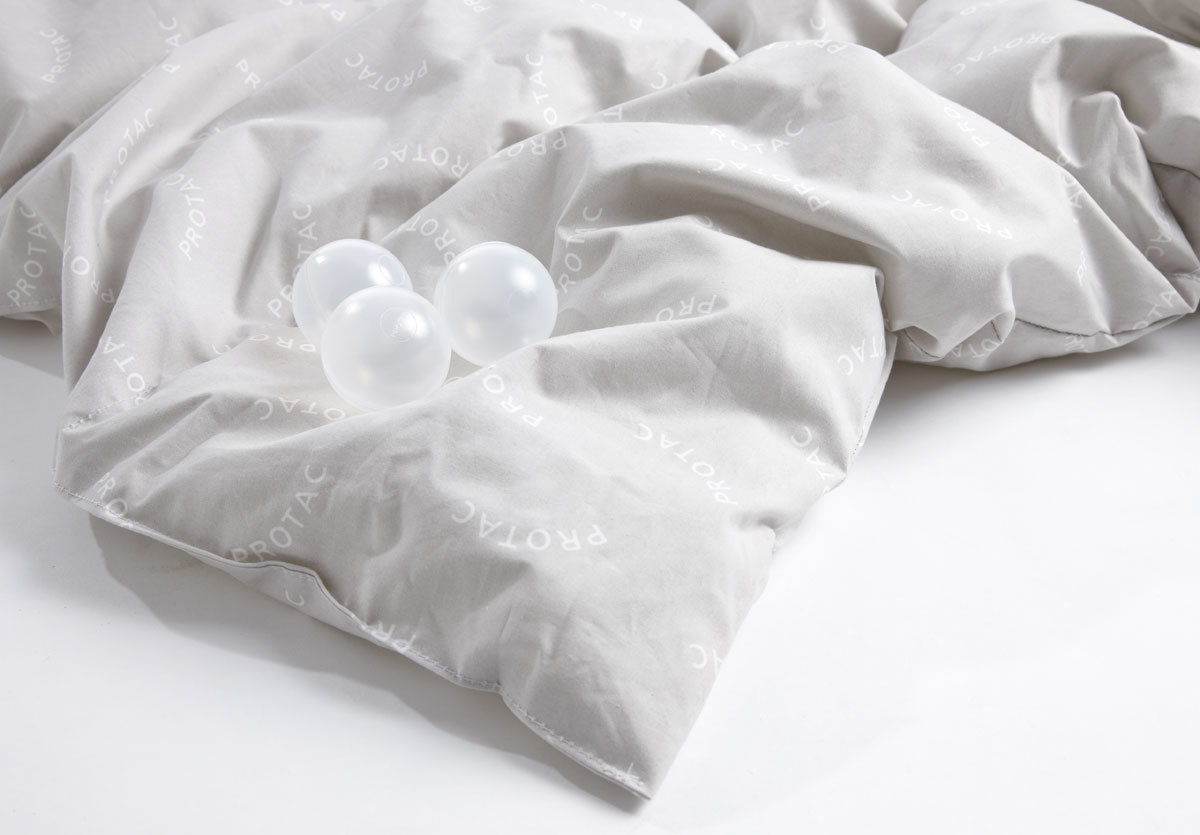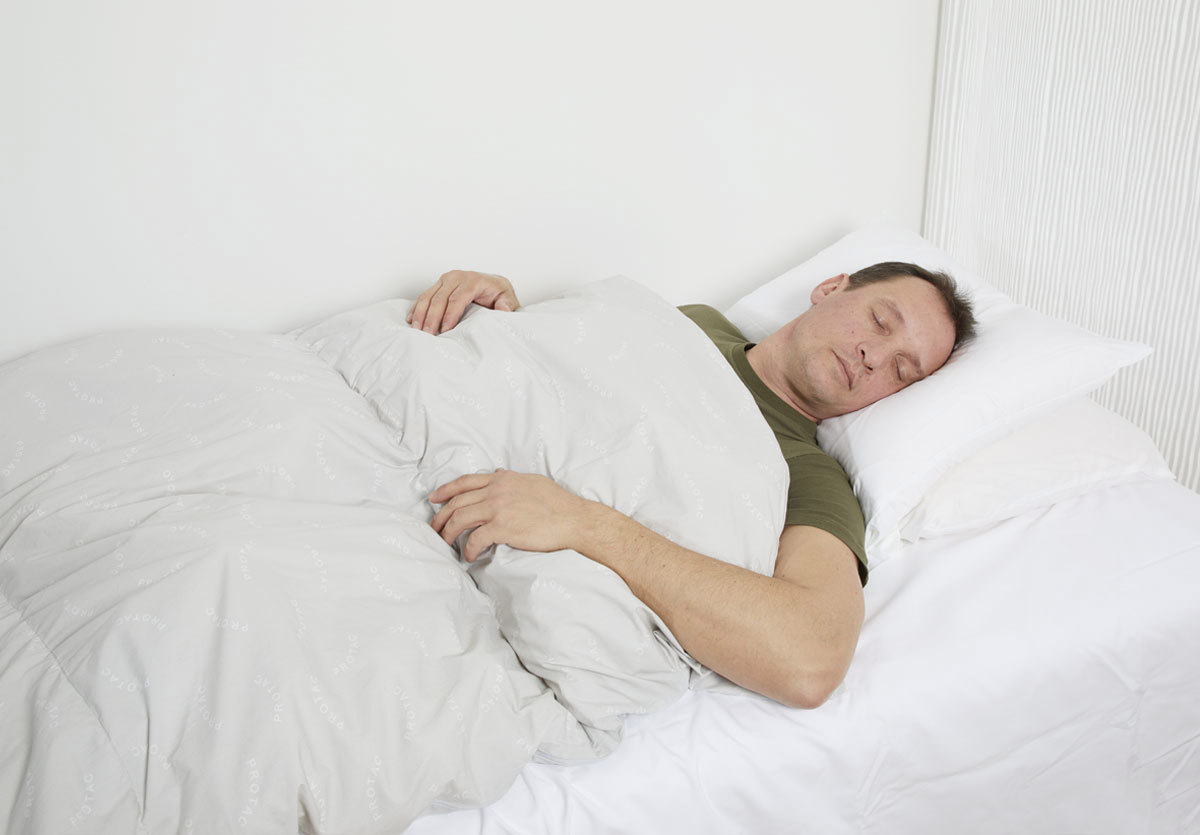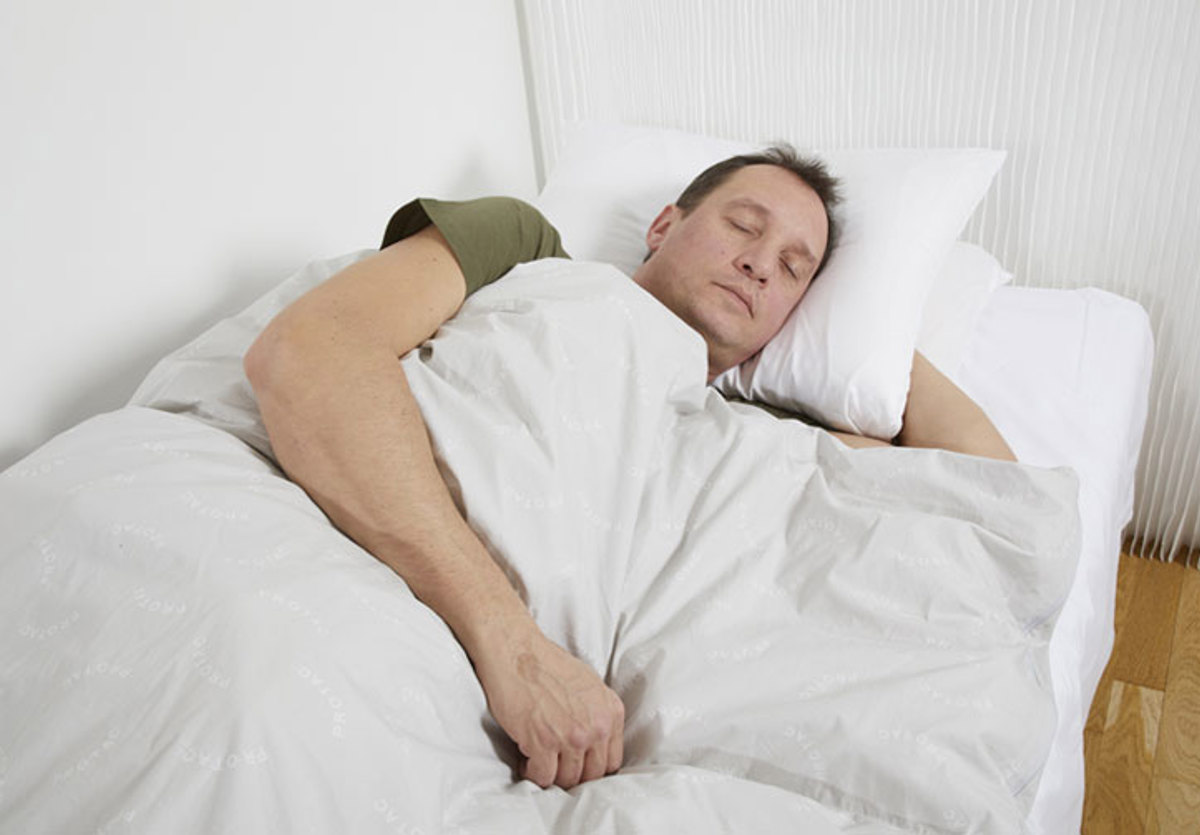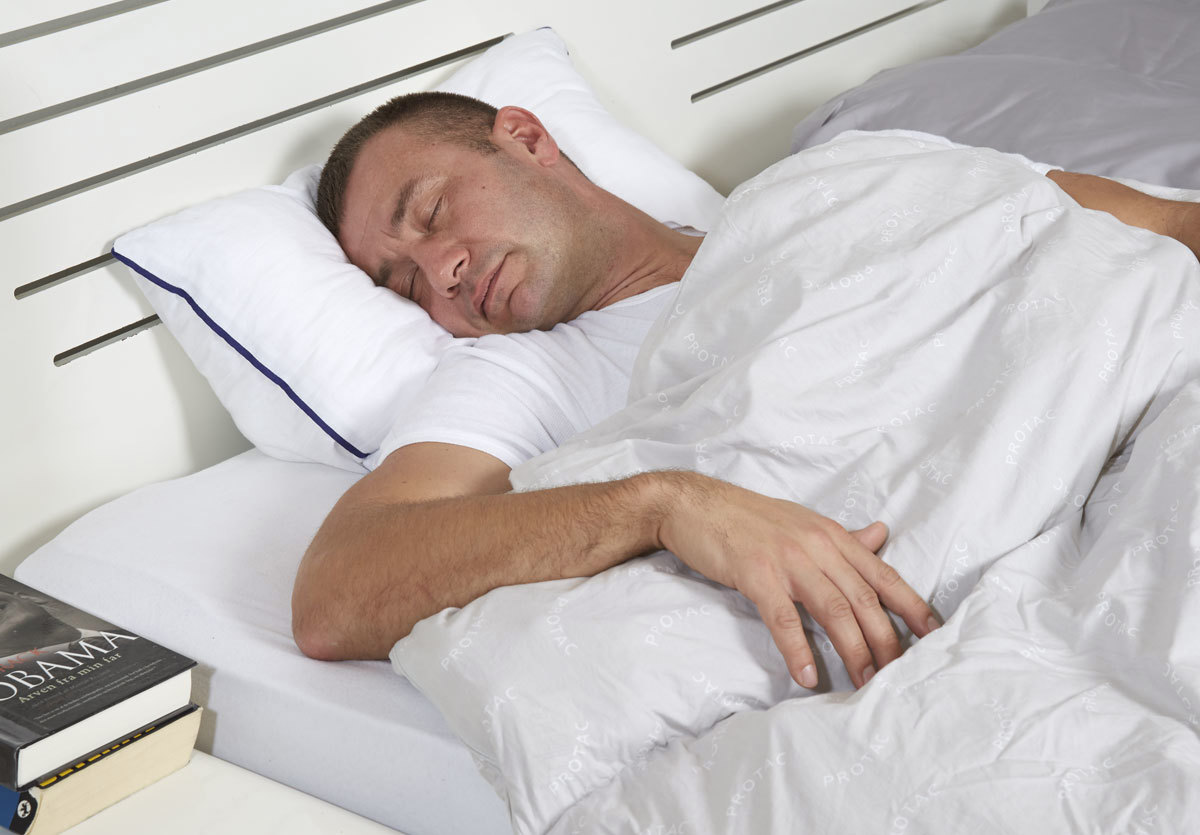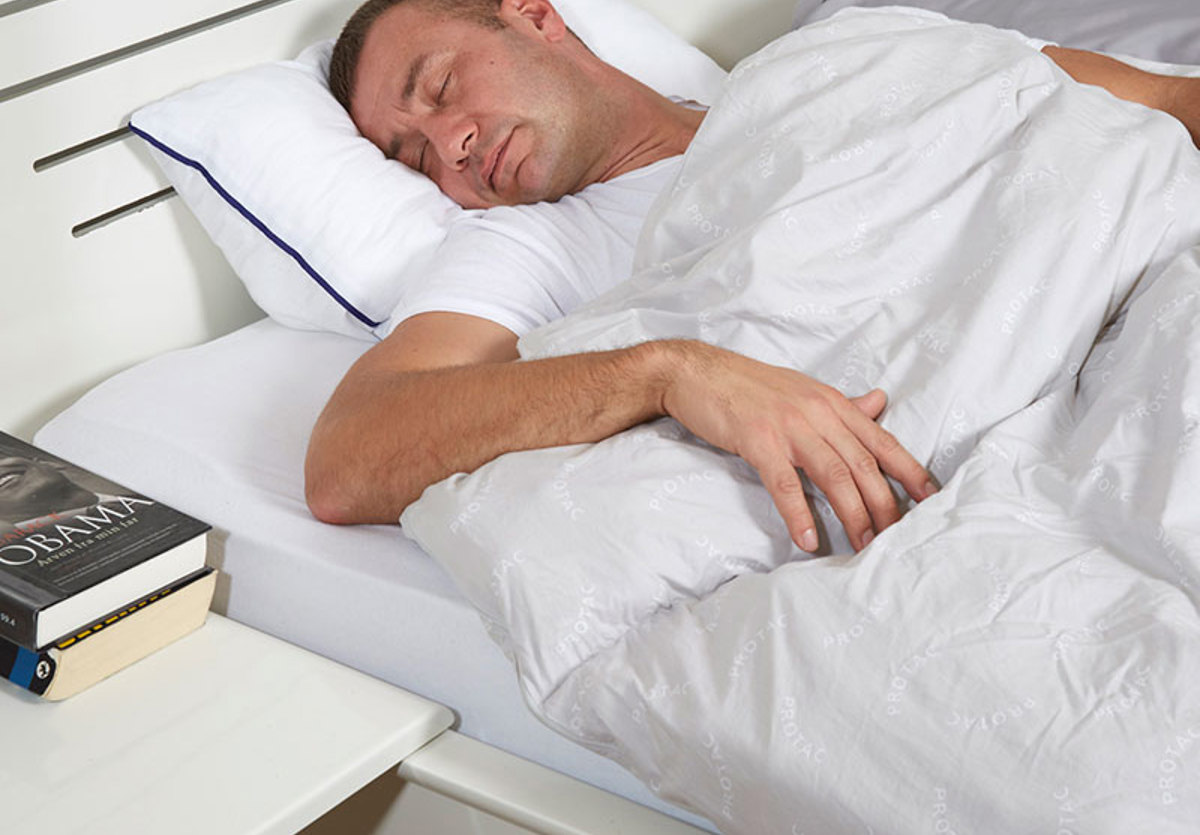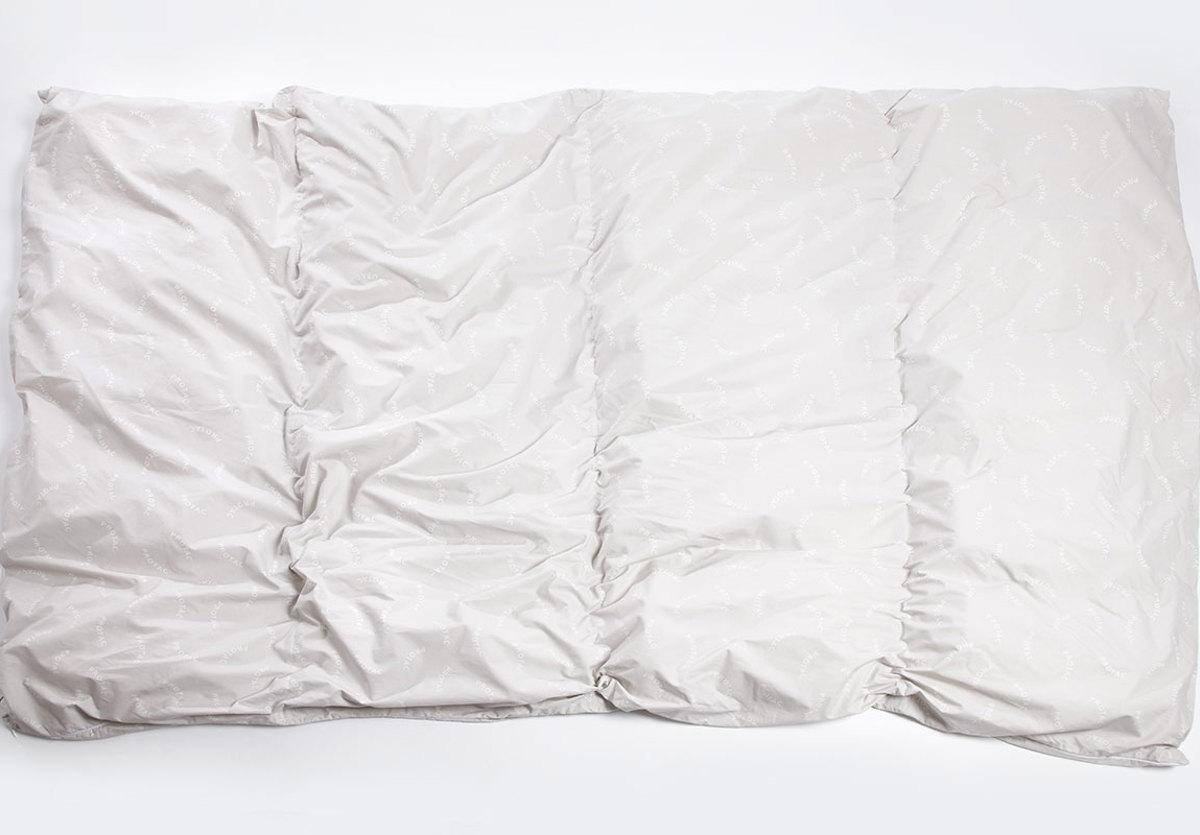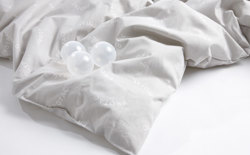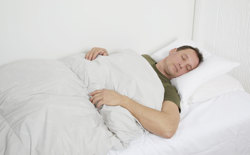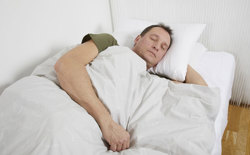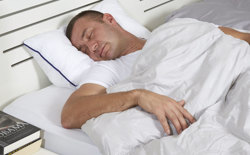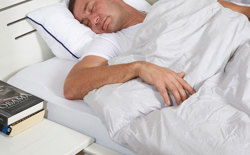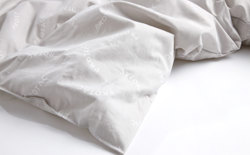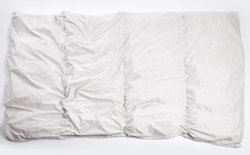 Protac Ball Blanket® Classic
| | |
| --- | --- |
| Item no.: | 100-101-V-85 |
| Size: | 140 x 200 cm |
| Weight: | Approx. 7 kg. |
| HMI no.: | 27952 |
| Filling: | 50 mm EVA plastic balls |
| Cover: | 100% cotton |
| | |
| --- | --- |
| Item no.: | 100-101-V-220-85 |
| Size: | 140 x 220 cm |
| Weight: | Approx. 8 kg. |
| HMI no.: | 50425 |
| Filling: | 50 mm EVA plastic balls |
| Cover: | 100% cotton |
| | |
| --- | --- |
| Item no.: | 100-101-V-10-85 |
| Size: | 140 x 200 cm |
| Weight: | Approx. 10 kg. |
| HMI no.: | 50424 |
| Filling: | 50 mm EVA plastic balls |
| Cover: | 100% cotton |
| | |
| --- | --- |
| Item no.: | 100-101-V-220-10-85 |
| Size: | 140 x 220 cm |
| Weight: | Approx. 11 kg. |
| HMI no.: | 62529 |
| Filling: | 50 mm EVA plastic balls |
| Cover: | 100% cotton |
| | |
| --- | --- |
| Item no.: | 100-102-V-85 |
| Size: | 140 x 200 cm |
| Weight: | Approx. 7 kg. |
| HMI no.: | 28057 |
| Filling: | 50 mm EVA plastic balls |
| Cover: | Trevira CS (Flame retardent) |
| | |
| --- | --- |
| Item no.: | 100-102-V-220-85 |
| Size: | 140 x 220 cm |
| Weight: | Approx. 8 kg. |
| HMI no.: | 50426 |
| Filling: | 50 mm EVA plastic balls |
| Cover: | Trevira CS (Flame retardent) |
| | |
| --- | --- |
| Item no.: | 100-102-V-10-85 |
| Size: | 140 x 200 cm |
| Weight: | Approx. 10 kg. |
| HMI no.: | 50427 |
| Filling: | 50 mm EVA plastic balls |
| Cover: | Trevira CS (Flame retardent) |
---
Protac Ball Blanket® Classic
Protac Ball Blanket® Classic is available in 7 and 10 kg versions and contains 5 cm balls. It measures 140x200/220 cm. The balls are divided into compartments so that the balls can move and provide a dynamic sensory stimulation. This model is suitable for the sensory seeking individuals who need varying sensory input to be able to sense themselves and find calm. The Classic blanket is especially suitable for people who have difficulty with body awareness and keeping their body at rest.

The Classic blanket can be used to great advantage in psychiatric settings as the blanket cannot be opened and disassembled by the user. On the other hand, due to its size, the blanket must be washed in an industrial washing machine.

See the Protac Ball Blanket® Flexible for a similar blanket that can be washed in a regular washing machine.
CASES
---
18-year-old psychotic man
"I have suffered from mental illness for about 9 years, and 9 months ago I received the Protac Ball Blanket® Classic. My daily life is characterized by ups and downs, anxiety, psychosis, and imbalance. After I started sleeping with the Protac Ball Blanket®, I have experienced a greater sense of security. The blanket holds my body together so I can feel myself. The blanket provides inner warmth. I hardly have the sensation that I float anymore and am not psychotic that much as well. I lie with the blanket all night except during the warm summer months. I've also found that it's a good idea to take a nap under the ball blanket when I'm feeling unwell. A good tip is if I need a sense of security, even though it's hot, to place the ball blanket over me at first and then change to a thinner blanket ". The advantage of the Protac Ball Blanket® Classic in psychiatry is that the blanket cannot be opened and disassembled.
---
WASHING AND MAINTENANCE
---
Cleaning
All ball blankets can be washed. The regularity and need for washing depends on use. See below for washing and cleaning instructions.
Protac Ball Blanket® Classic
Item nos. 100-101, 100-102, 100-105, 100-106, can be machine washed in a min. 16 kg capacity washing machine with washing detergent with no bleaching agents - see also the washing instructions on the Protac Ball Blanket
®
.
To remove spots using a spot remover, always try first on an area which is not visible to test for damage or discolouring.
Protac does not recommend the use of spot remover.
Protac cannot be held liable for incorrect washing and maintenance.
Maintenance
We recommend hanging the Protac Ball Blanket
®
out to air on a regular basis.
MODEL OVERVIEW
---
| | | | | | |
| --- | --- | --- | --- | --- | --- |
| NAME | ITEM NO. | SIZE | WEIGHT. | HMI NO. | COVER |
| Protac Ball Blanket® Classic - 7 kg - Cotton | 100-101-V-85 | 140 x 200 cm | Approx. 7 kg. | 27952 | 100% cotton |
| Protac Ball Blanket® Classic - 8 kg - Cotton | 100-101-V-220-85 | 140 x 220 cm | Approx. 8 kg. | 50425 | 100% cotton |
| Protac Ball Blanket® Classic - 10 kg - Cotton | 100-101-V-10-85 | 140 x 200 cm | Approx. 10 kg. | 50424 | 100% cotton |
| Protac Ball Blanket® Classic - 11 kg - Cotton | 100-101-V-220-10-85 | 140 x 220 cm | Approx. 11 kg. | 62529 | 100% cotton |
| Protac Ball Blanket® Classic - 7 kg - Flame retardent | 100-102-V-85 | 140 x 200 cm | Approx. 7 kg. | 28057 | Trevira CS (Flame retardent) |
| Protac Ball Blanket® Classic - 8 kg - Flame retardant | 100-102-V-220-85 | 140 x 220 cm | Approx. 8 kg. | 50426 | Trevira CS (Flame retardent) |
| Protac Ball Blanket® Classic - 10 kg - Flame retardant | 100-102-V-10-85 | 140 x 200 cm | Approx. 10 kg. | 50427 | Trevira CS (Flame retardent) |