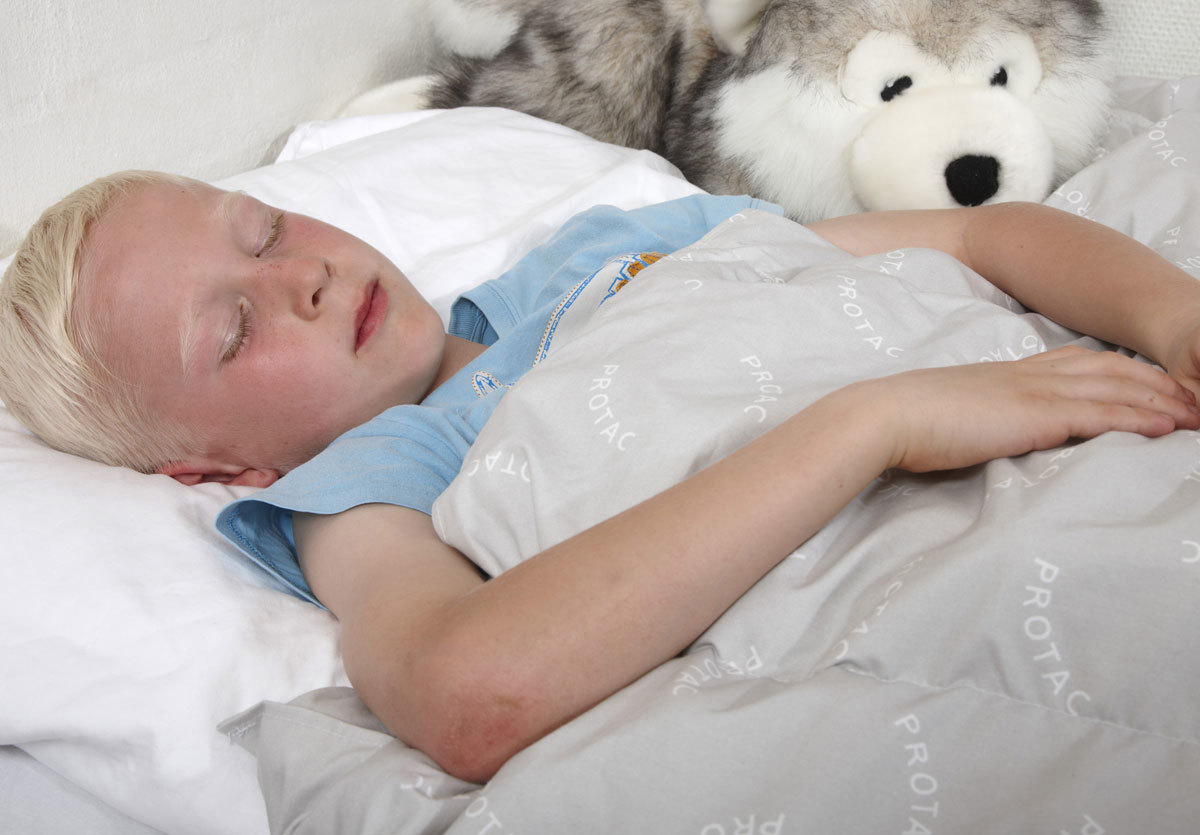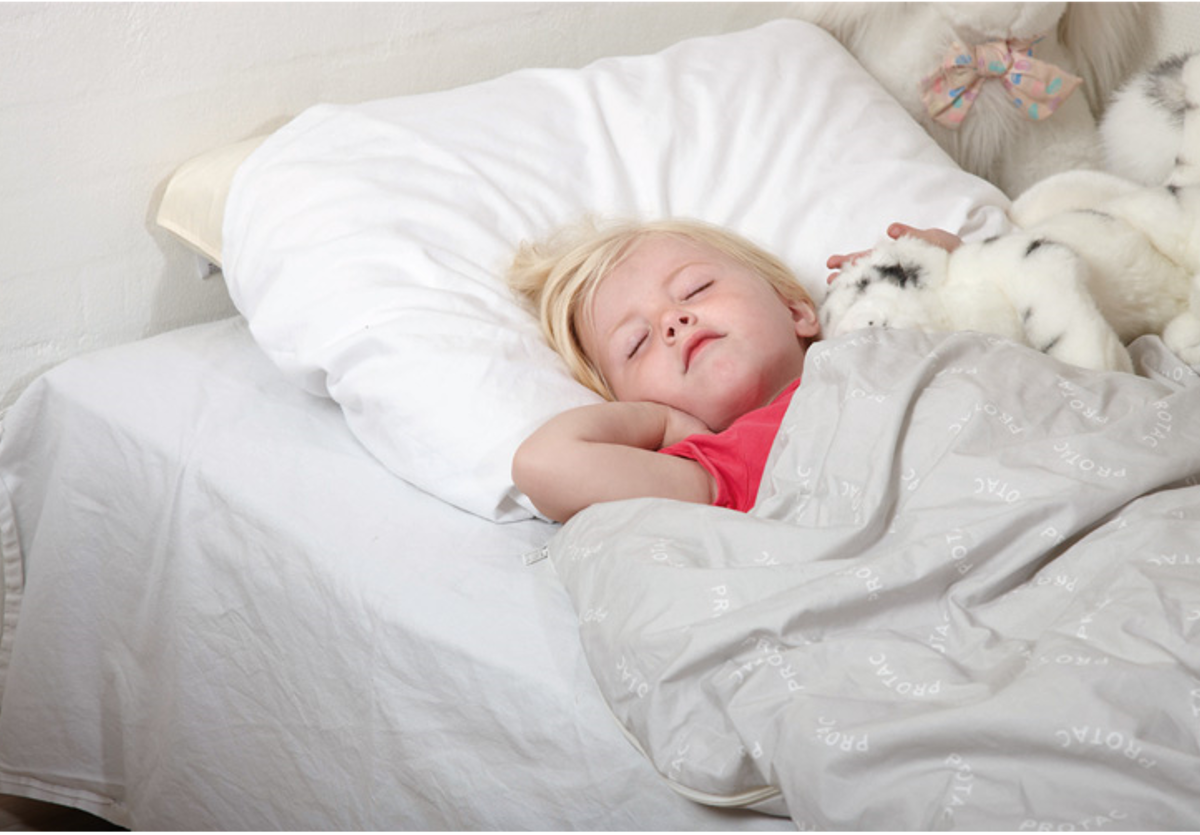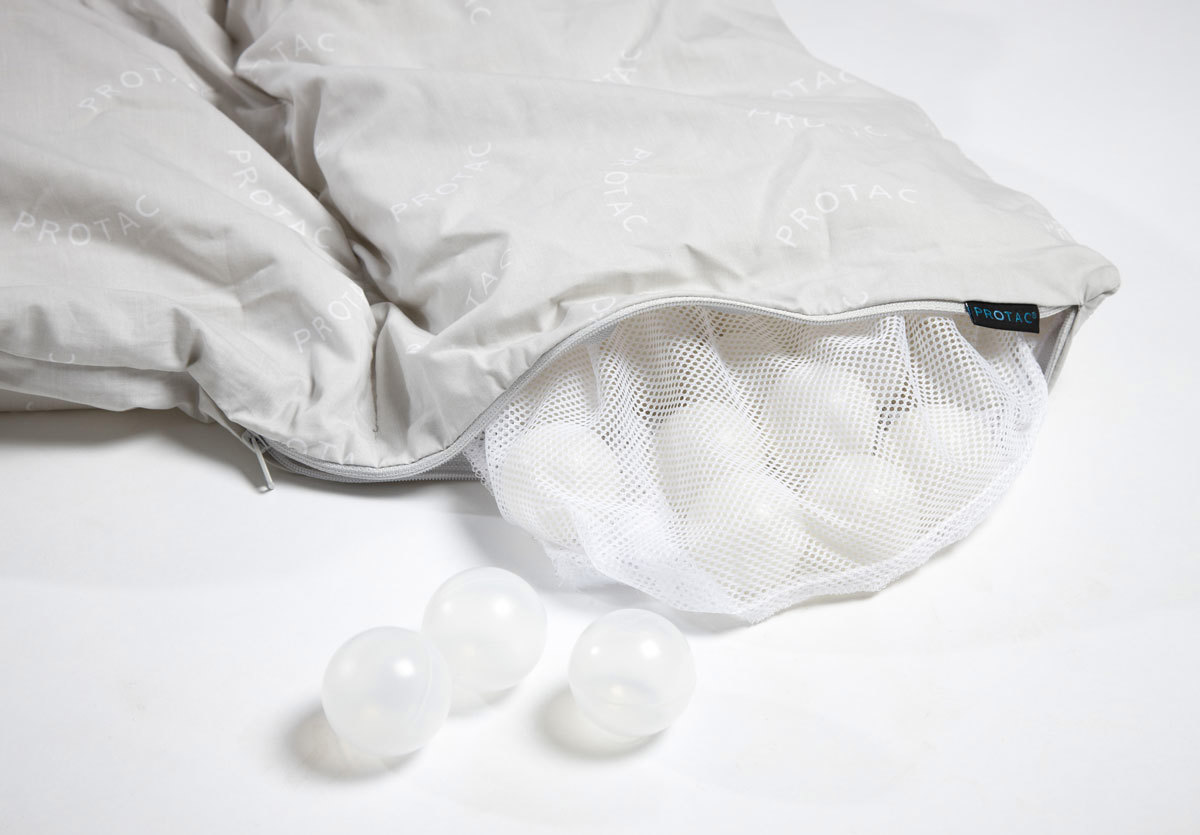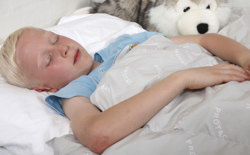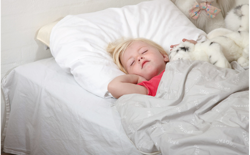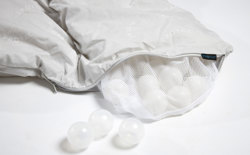 Protac Ball Blanket® Flexible Junior
| | |
| --- | --- |
| Item no.: | 100-201-J-85 |
| Size: | 100 x 140 cm |
| Weight: | Approx. 3,5 kg. |
| HMI no.: | 79562 |
| Filling: | 38 mm EVA plastic balls |
| Cover: | 100% cotton |
| | |
| --- | --- |
| Item no.: | 100-202-J-85 |
| Size: | 100 x 140 cm |
| Weight: | Approx. 3,5 kg. |
| HMI no.: | 79563 |
| Filling: | 38 mm EVA plastic balls |
| Cover: | Trevira CS (Flame retardent) |
---
Protac Ball Blanket® Flexible Junior
Protac Ball Blanket® Flexible weighs 3.5 kg and contains 3.8 cm balls. It measures 100x140 cm. The balls are divided into compartments so that the balls can move and provide a dynamic sensory stimulation. This type is suitable for sensory-seeking children who need varying sensory input to be able to sense themselves and find calm. The Flexible blanket is especially suitable for children who have difficulty with body awareness and keeping their body at rest.

The Flexible blanket consists of 5 removable ball bags, which make it easy to disassemble and wash it in a regular washing machine.

It is also possible to take out a ball module to make the blanket shorter if the space in the pram is cramped.
CASES
---
5-year-old with ADHD and motor unrest
A 5-year-old boy with ADHD sleeps with Protac Ball Blanket® Flexible. He is very physically restless and has difficulty tolerating vestibular stimuli. He always slept very restlessly at night, often awakening and was not rested at all during the day. Since the first night of sleeping with the blanket, he has slept much more calmly. The boy also quickly finds the blanket and snuggles in it when he is sitting and relaxing, for example in front of the TV.
---
WASHING AND MAINTENANCE
---
Cleaning
All ball blankets can be washed. The regularity and need for washing depends on use. See below for washing and cleaning instructions.
Protac Ball Blanket® Flexible
Item nos. 100-201, 100-205, 100-202, 100-206 can be machine washed in a min. 7 kg washing machine with washing detergent with no bleaching agents. Remove the bags from the cover. The laundrybag delivered with 100-205 and 100-206 must be used when washing the bags. Wash cover and bags separately. Spinning at low speed - see also the washing instructions in the cover.
Protac cannot be held liable for incorrect washing and maintenance.
Maintenance
We recommend hanging the Protac Ball Blanket
®
out to air on a regular basis.
MODEL OVERVIEW
---
| | | | | | |
| --- | --- | --- | --- | --- | --- |
| NAME | ITEM NO. | SIZE | WEIGHT. | HMI NO. | COVER |
| Protac Ball Blanket® Flexible - 3.5 kg - Cotton | 100-201-J-85 | 100 x 140 cm | Approx. 3,5 kg. | 79562 | 100% cotton |
| Protac Ball Blanket® Flexible - 3.5 kg - Flame retardent | 100-202-J-85 | 100 x 140 cm | Approx. 3,5 kg. | 79563 | Trevira CS (Flame retardent) |