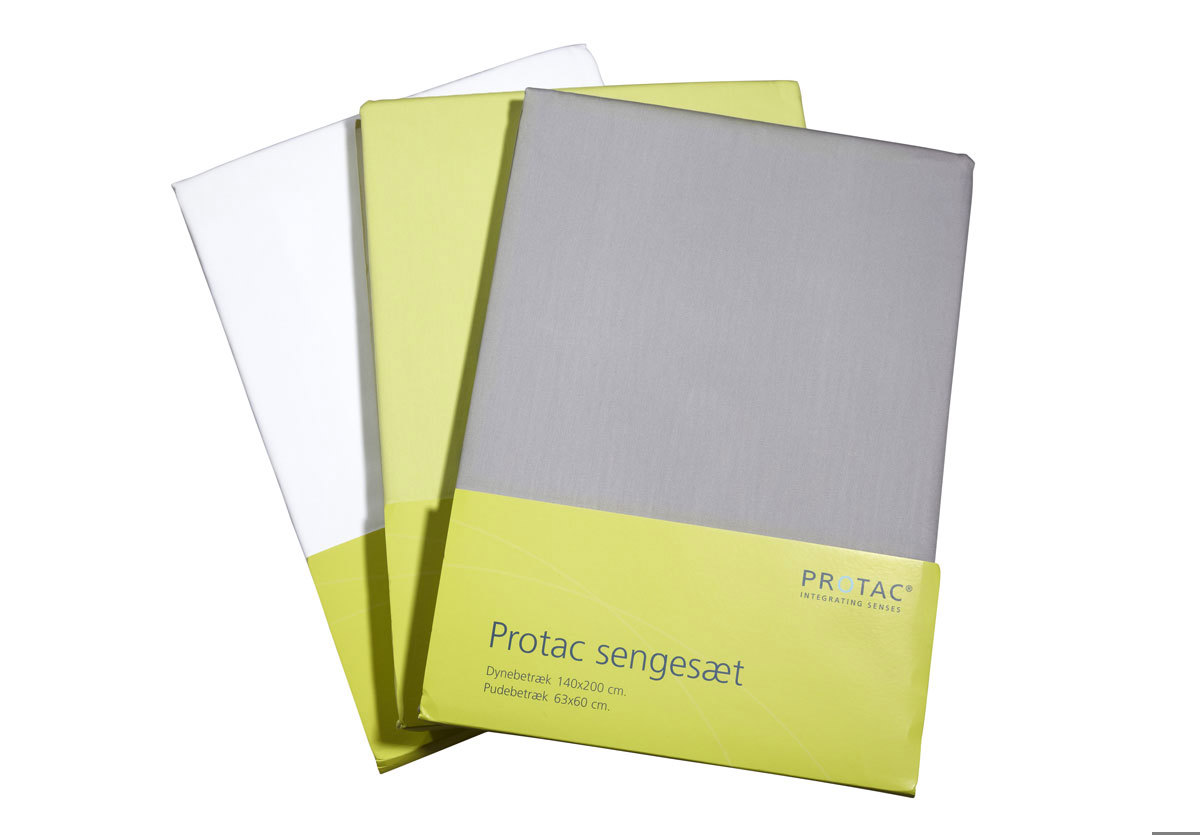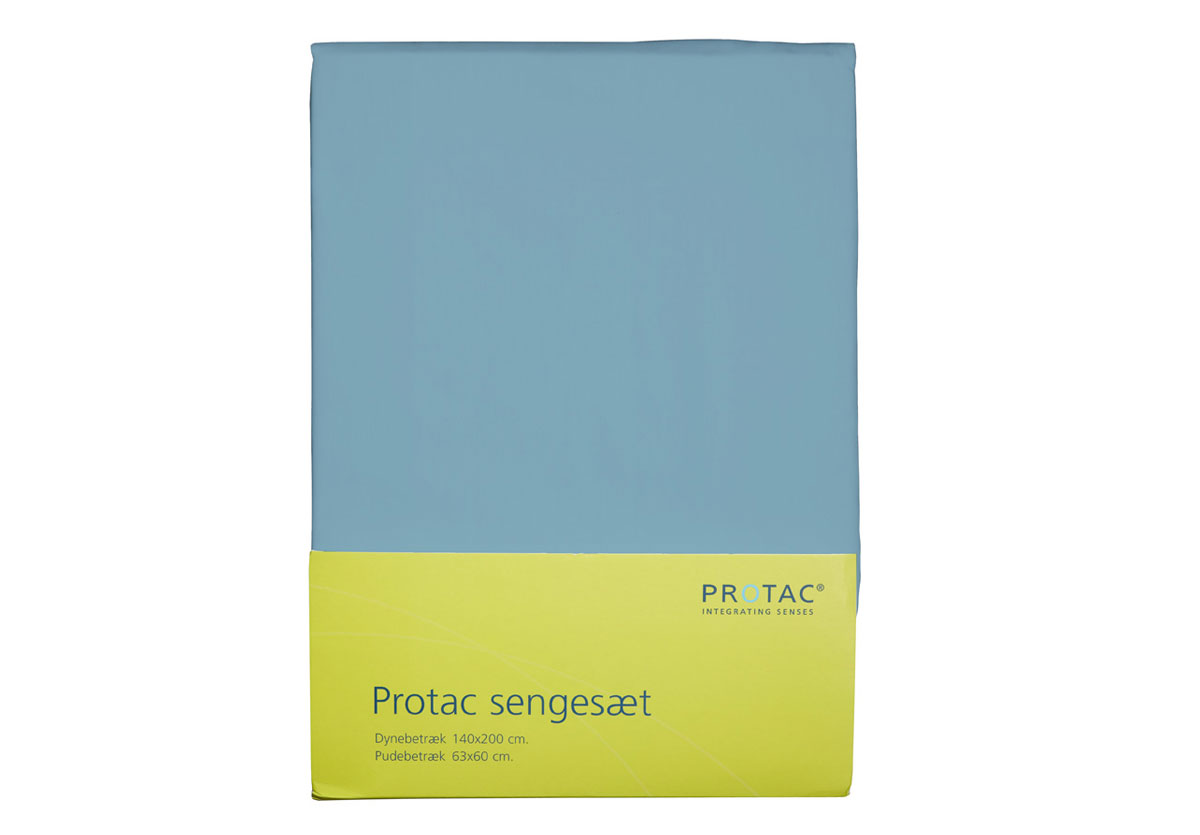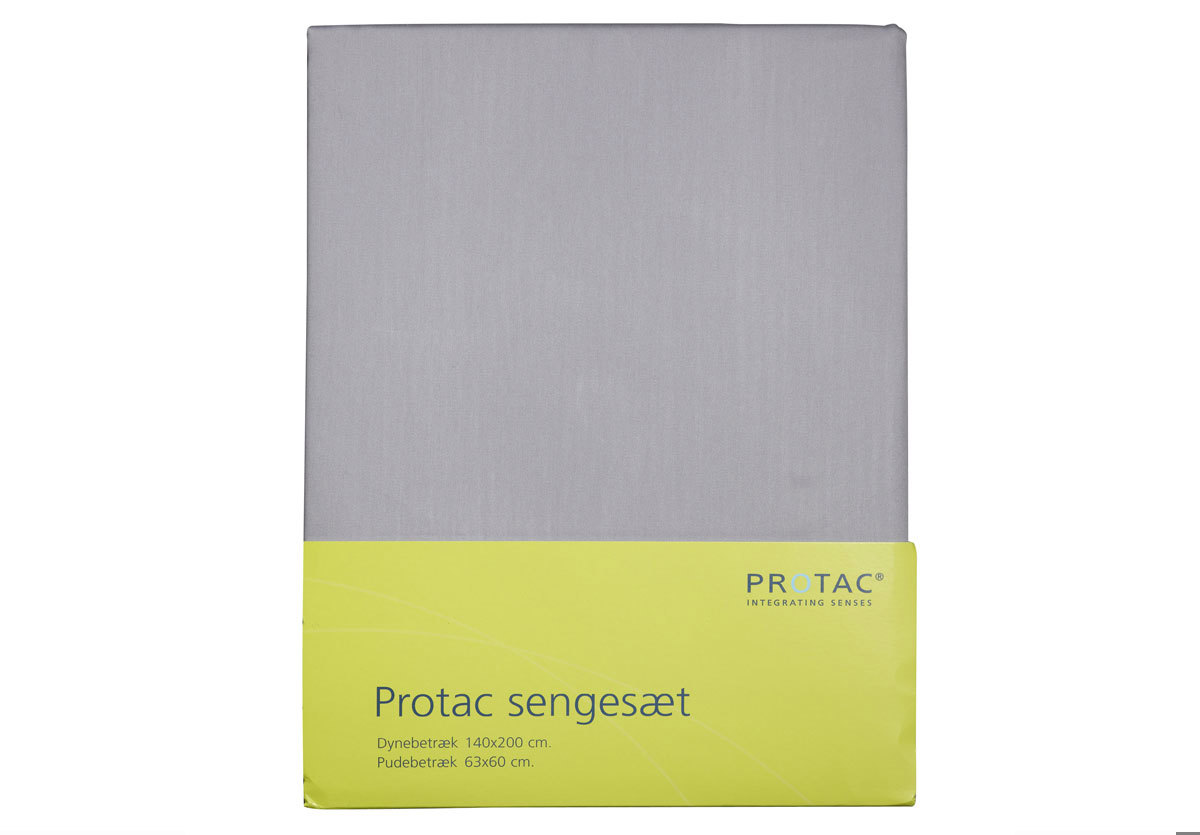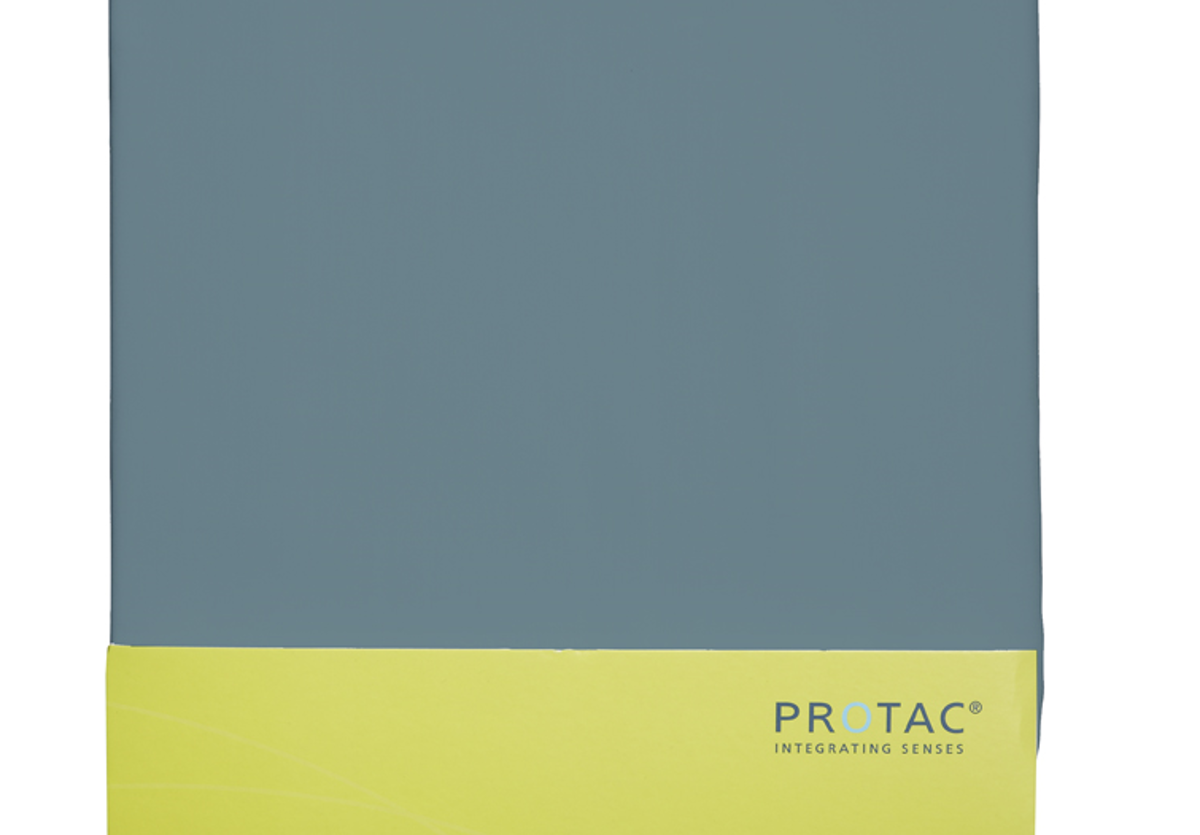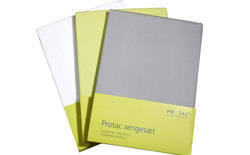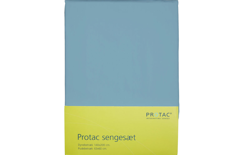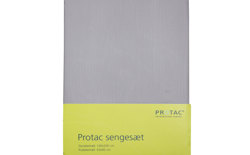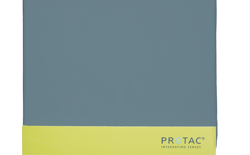 | | |
| --- | --- |
| Item no.: | 300-101-V-220-82-KN |
| Size: | 140 x 220 cm |
| Cover: | Cotton |
| | |
| --- | --- |
| Item no.: | 300-101-V-44 |
| Size: | 140 x 200 cm |
| Cover: | Cotton |
| | |
| --- | --- |
| Item no.: | 300-101-V-82-KN |
| Size: | 140 x 200 cm |
| Cover: | Cotton |
---
Bedding Set
Protac Bedding Set measures 140x200/220 cm and has a zipper at the foot-end and all the way up along one side of the blanket, making it easy to put on.

The Protac Bedding Set is sewn in high quality cotton and is available in different colors.

The gray bed set in 200 cm contains buttons, which makes it easy to put on the Protac Ball Blanket® Calm blanket and the 5 kg Protac Granulate Blanket®.
WASHING AND MAINTENANCE
---
Cleaning
Can be machine washed in a min. 6 kg washing machine with washing detergent with no bleaching agents. See also the washing instructions in the cover.
MODEL OVERVIEW
---
| | | | |
| --- | --- | --- | --- |
| NAME | ITEM NO. | SIZE | COVER |
| Protac Bedding set - Light Gray - 140x220 | 300-101-V-220-82-KN | 140 x 220 cm | Cotton |
| Protac Bedding set - Arctic Green - 140x200 | 300-101-V-44 | 140 x 200 cm | Cotton |
| Protac Bedding set - Light Gray - 140x200 | 300-101-V-82-KN | 140 x 200 cm | Cotton |