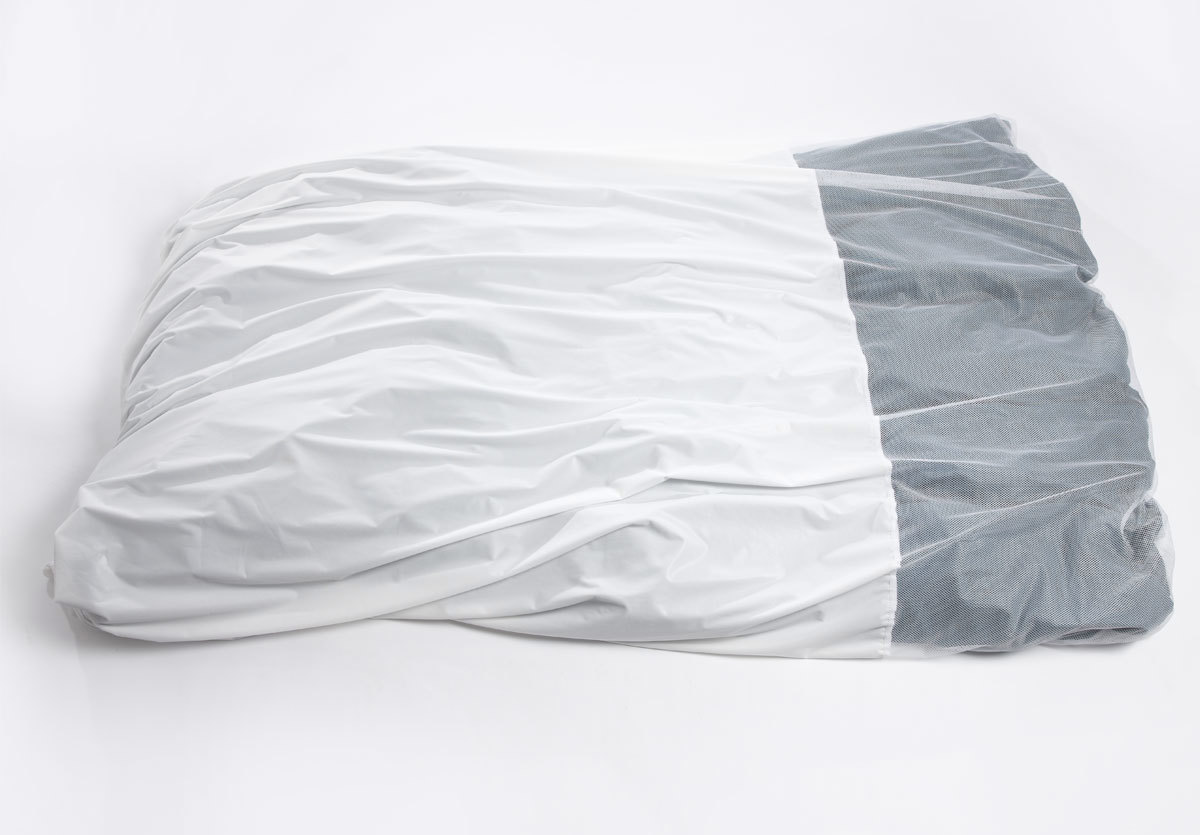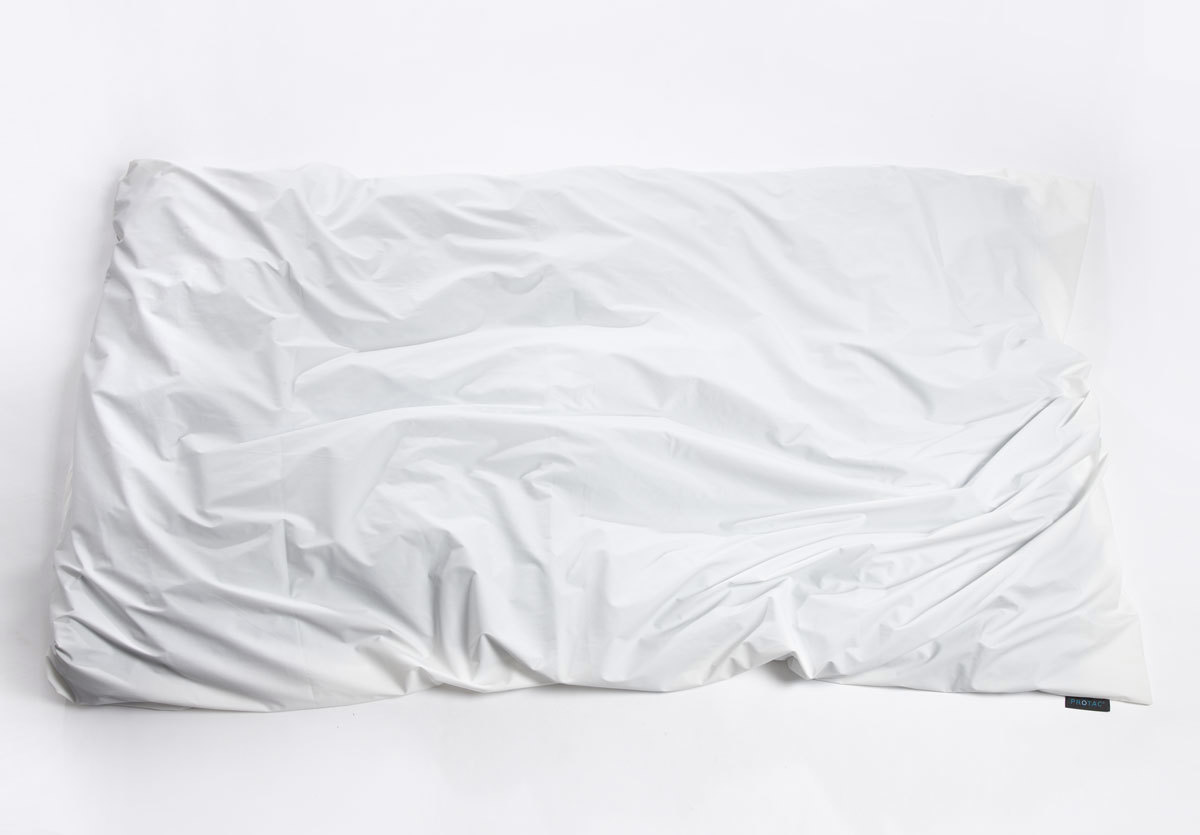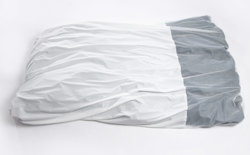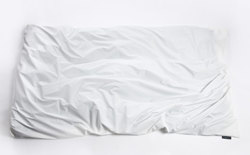 Protac Incontinence Cover
| | |
| --- | --- |
| Item no.: | 300-302-V |
| Size: | 140 x 200 cm |
| HMI no.: | 46975 |
| Cover: | 100% polyester with PU coating |
| | |
| --- | --- |
| Item no.: | 300-302-V-220 |
| Size: | 140 x 220 cm |
| HMI no.: | 50481 |
| Cover: | 100% polyester with PU coating |
| | |
| --- | --- |
| Item no.: | 300-304-V |
| Size: | 140 x 200 cm |
| HMI no.: | 79678 |
| Cover: | 100% polyester with PU coating |
| | |
| --- | --- |
| Item no.: | 300-304-V-220 |
| Size: | 140 x 220 cm |
| HMI no.: | 79679 |
| Cover: | 100% polyester with PU coating |
---
Incontinence cover
Protac Incontinence Cover measures 140x200/220 cm and ensures that the blanket stays dry if the user is prone to bedwetting. The cover is made of 100% polyester with PU-coating, which prevents soaking of the blanket and allows the skin to breathe.
There is a zipper at the foot- end and all the way up along one side of the blanket, making it easy to put on.

The cover is available with and without mesh fabric at the top. The mesh fabric provides breathability to the chest area but prevents soaking of the rest of the blanket, whereas the cover without mesh fabric secures the entire blanket against soaking.

The cover can withstand both washing and tumble drying.
WASHING AND MAINTENANCE
---
Cleaning
All Protac Incontinence Covers can be washed. The regularity and need for washing depends on use. See below for washing and cleaning instructions.
Protac Incontinence Cover
Incontinence cover, item no. 300-302 and 300-304 can be washed in a min. 6 kg capacity washing machine with detergent with no bleaching agents or perfume - see also the washing instructions in the cover.
· Spot remover should not be used to avoid damage to the PU coating.
Maintenance
We recommend washing the cover regularly. Use of a laundry bag is recommended.
MODEL OVERVIEW
---
| | | | | |
| --- | --- | --- | --- | --- |
| NAME | ITEM NO. | SIZE | HMI NO. | COVER |
| Protac incontinence cover - 140x200 - 100% Polyester (Flame retardant) | 300-302-V | 140 x 200 cm | 46975 | 100% polyester with PU coating |
| Protac incontinence cover - 140x220 - 100% Polyester (Flame retardant) | 300-302-V-220 | 140 x 220 cm | 50481 | 100% polyester with PU coating |
| Protac incontinence cover - 140x200 - 100% Polyester | 300-304-V | 140 x 200 cm | 79678 | 100% polyester with PU coating |
| Protac incontinence cover - 140x220 - 100% Polyester | 300-304-V-220 | 140 x 220 cm | 79679 | 100% polyester with PU coating |