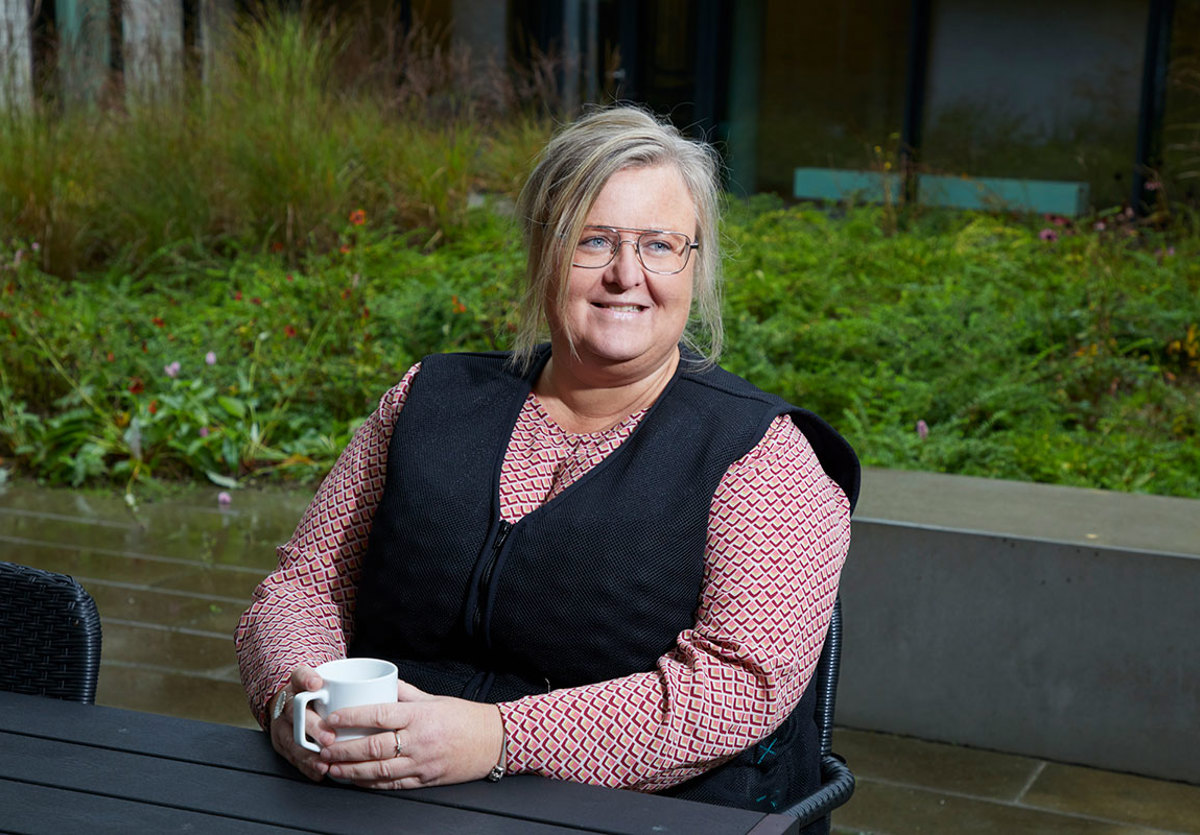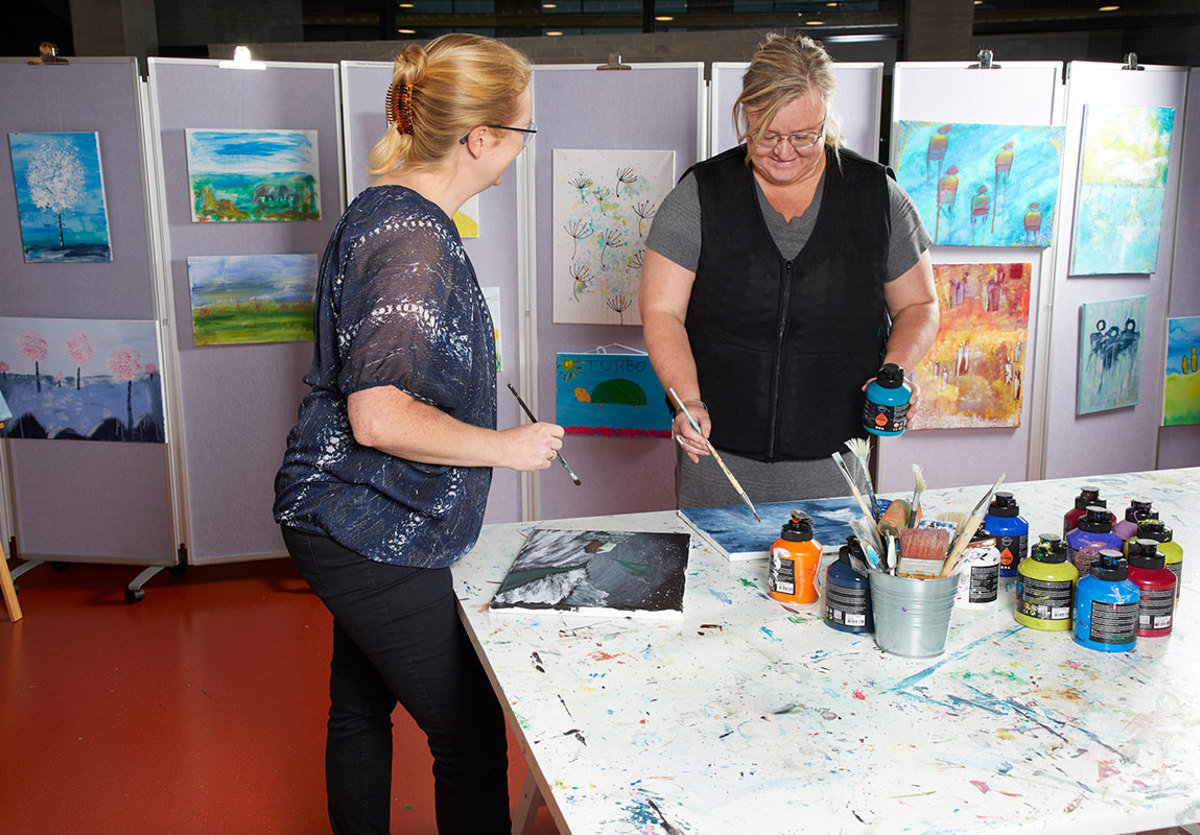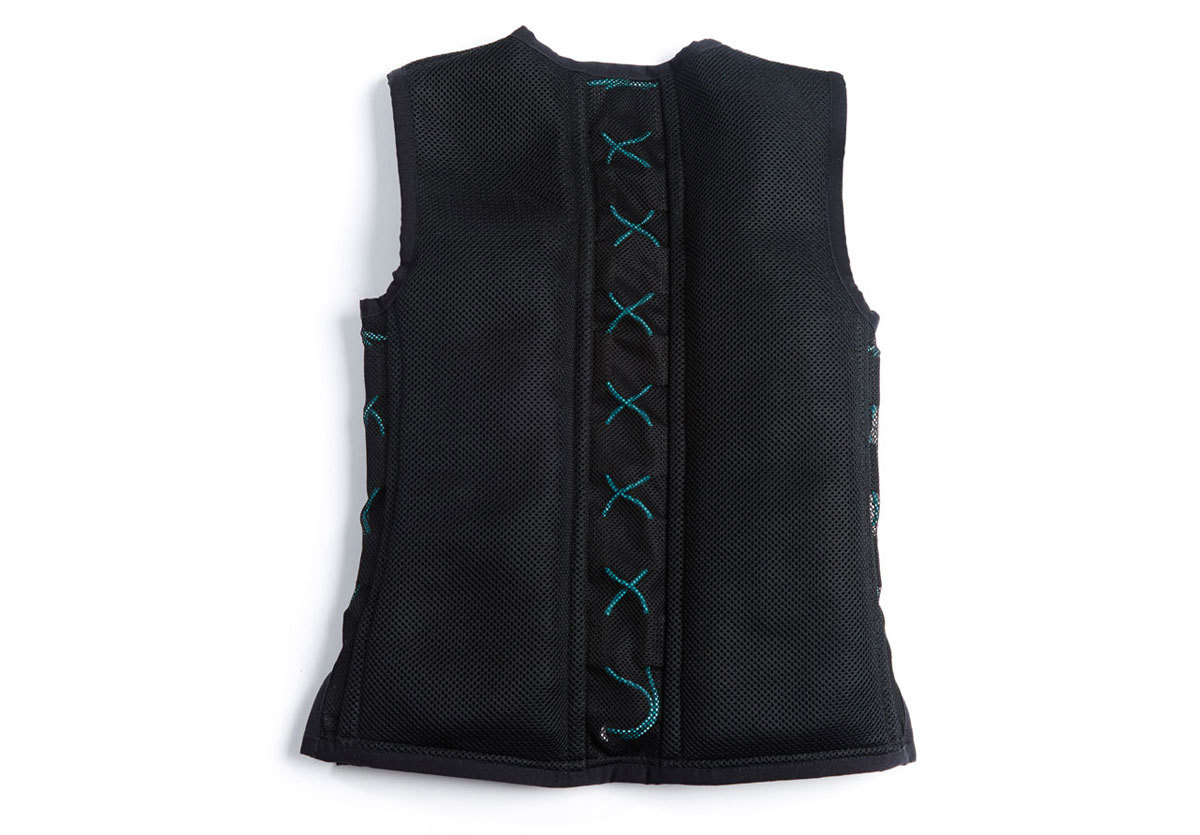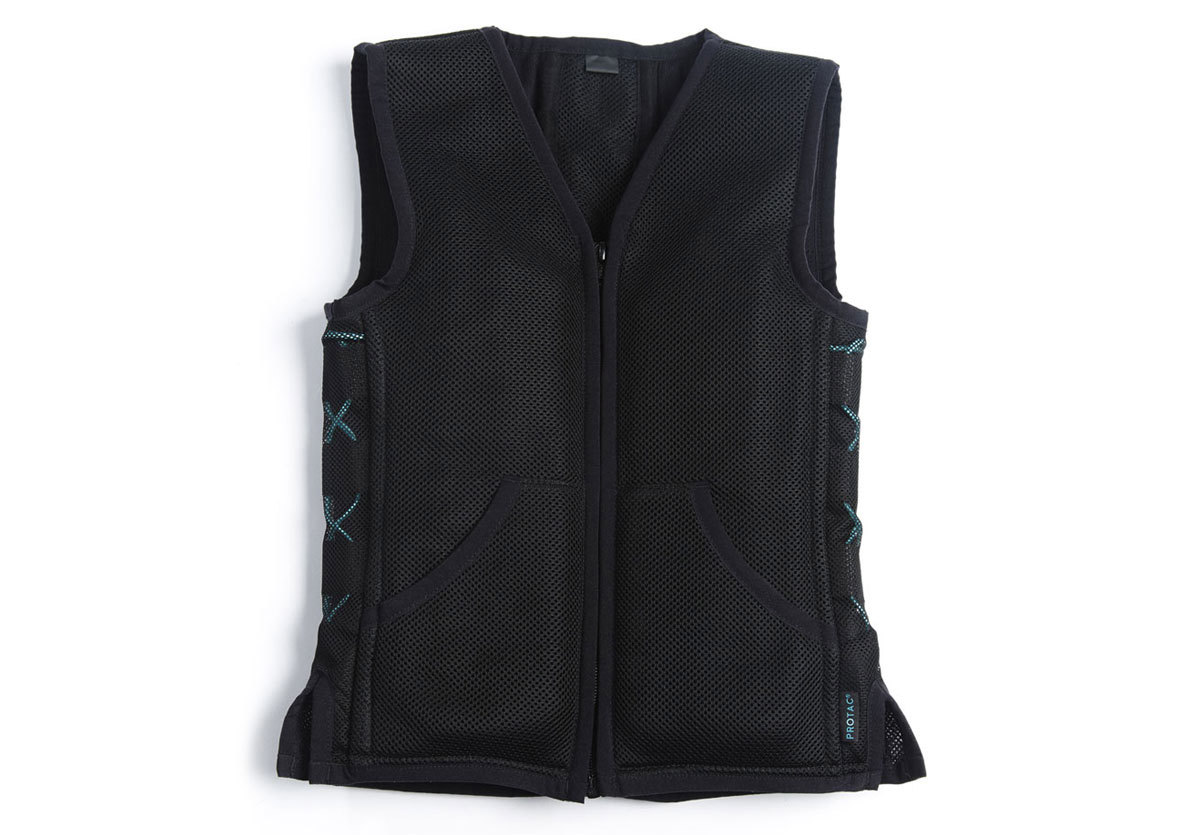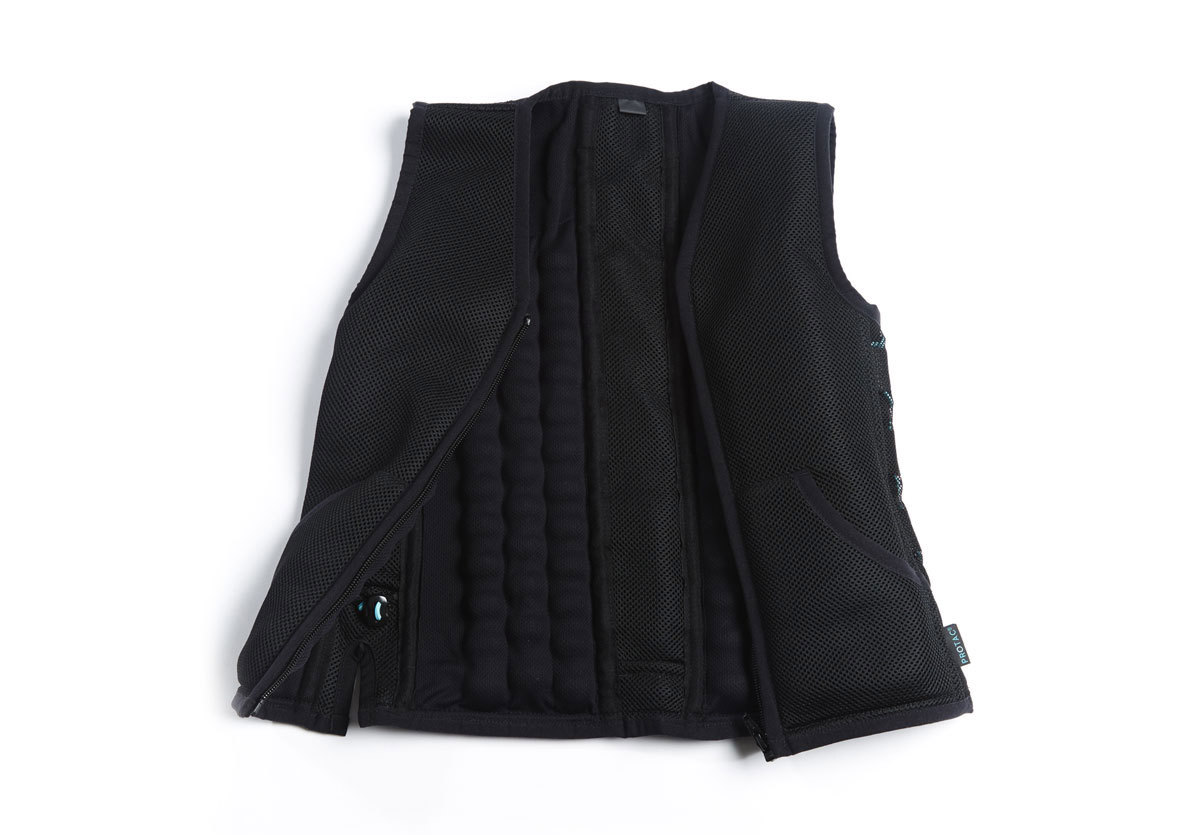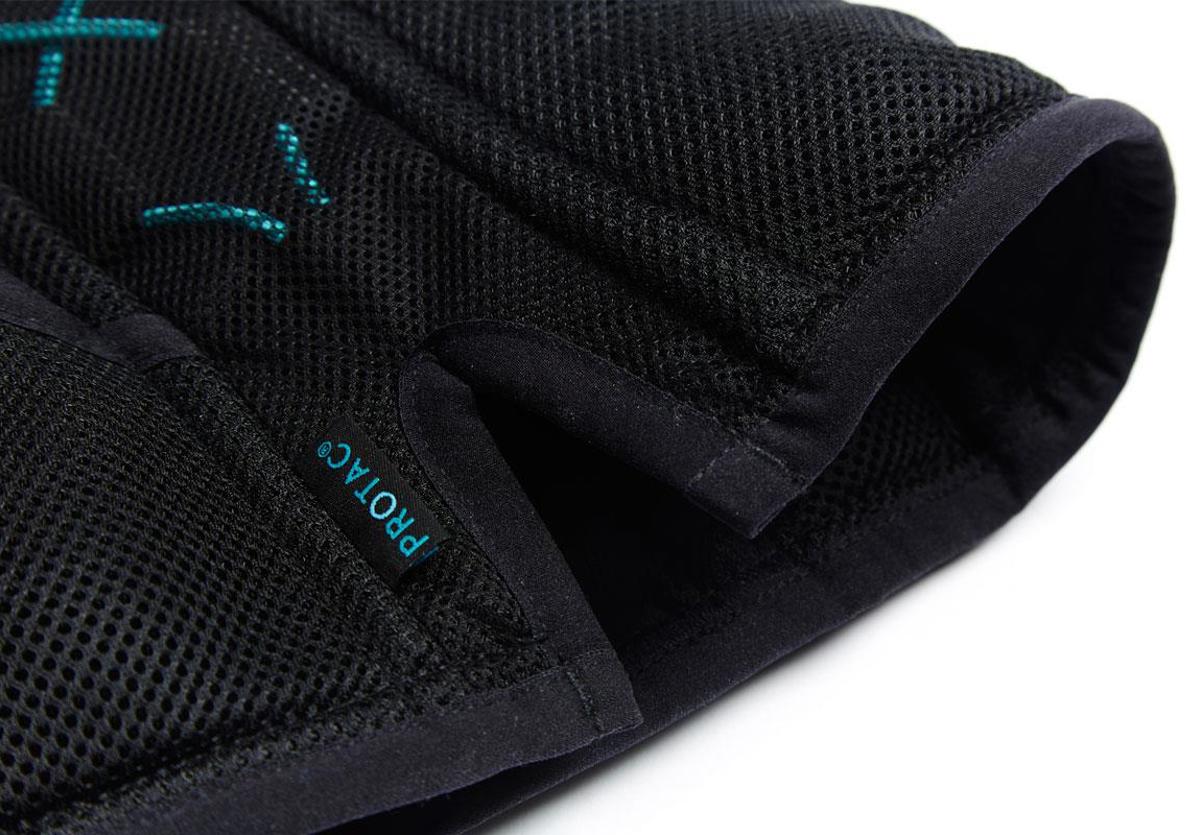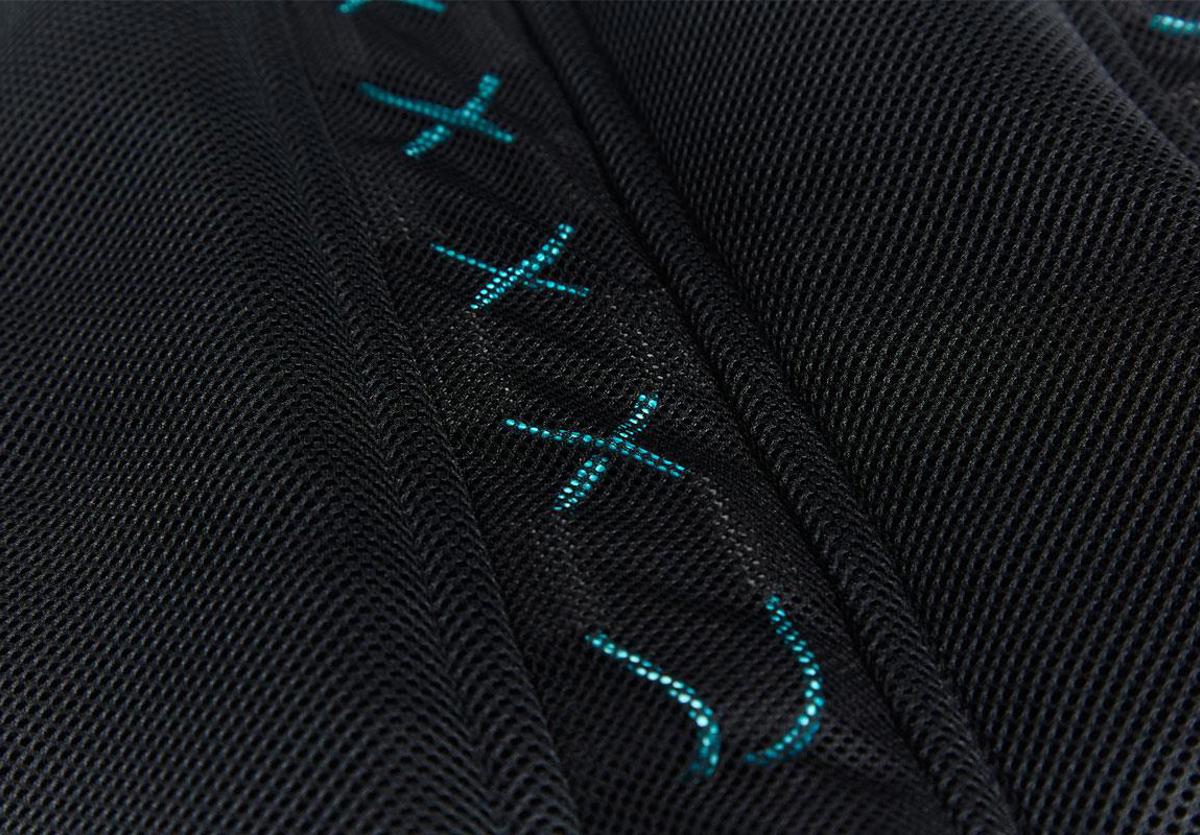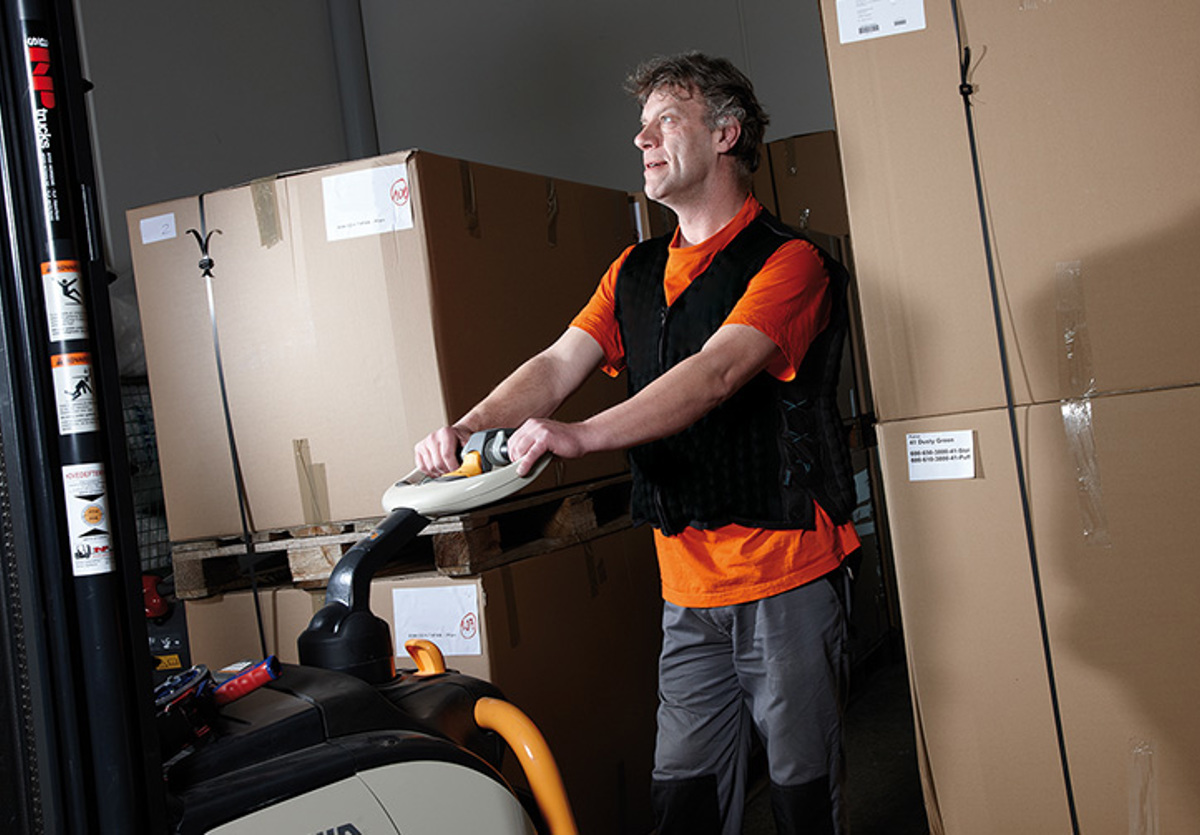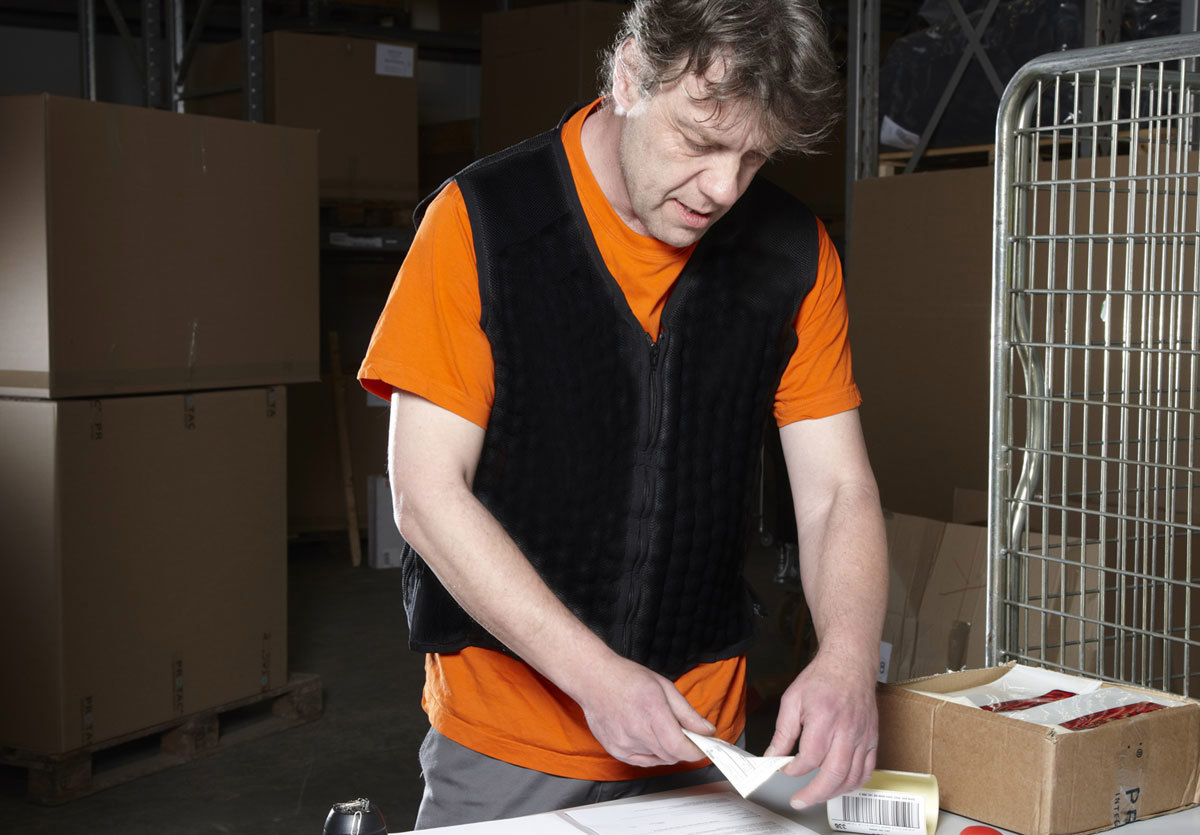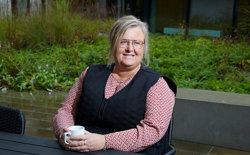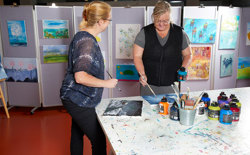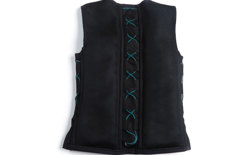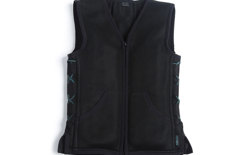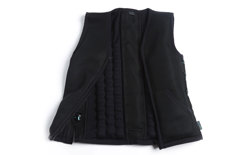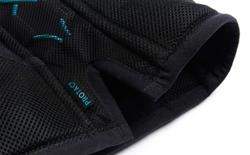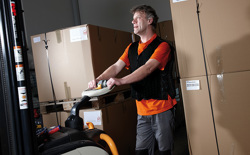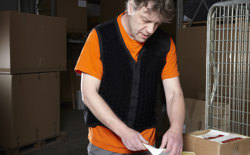 | | |
| --- | --- |
| Item no.: | 800-821-10-3XL/4XL |
| Size: | 3XL/4XL |
| chest size: | 112-120 cm |
| Weight: | Approx. 5,0 kg. |
| HMI no.: | 62497 |
| Filling: | 38 mm EVA plastic balls |
| Cover: | (100% polyester) |
| | |
| --- | --- |
| Item no.: | 800-821-10-5XL/6XL |
| Size: | 5XL/6XL |
| chest size: | 121-136 cm |
| Weight: | Approx. 5,5 kg. |
| HMI no.: | 109892 |
| Filling: | 38 mm EVA plastic balls |
| Cover: | (100% polyester) |
| | |
| --- | --- |
| Item no.: | 800-821-10-M/L |
| Size: | M/L |
| chest size: | 92-102 cm |
| Weight: | Approx. 4,0 kg. |
| HMI no.: | 55427 |
| Filling: | 38 mm EVA plastic balls |
| Cover: | (100% polyester) |
| | |
| --- | --- |
| Item no.: | 800-821-10-S |
| Size: | S |
| chest size: | 83-91 cm |
| Weight: | Approx. 3,5 kg. |
| HMI no.: | 55426 |
| Filling: | 38 mm EVA plastic balls |
| Cover: | (100% polyester) |
| | |
| --- | --- |
| Item no.: | 800-821-10-XL/2XL |
| Size: | XL/2XL |
| chest size: | 103-111 cm |
| Weight: | Approx. 4,5 kg. |
| HMI no.: | 55428 |
| Filling: | 38 mm EVA plastic balls |
| Cover: | (100% polyester) |
| | |
| --- | --- |
| Item no.: | 800-821-10-XS |
| Size: | XS |
| chest size: | 74-82 cm |
| Weight: | Approx. 3,0 kg. |
| HMI no.: | 62496 |
| Filling: | 38 mm EVA plastic balls |
| Cover: | (100% polyester) |
| | |
| --- | --- |
| Item no.: | 800-821-10-XXS |
| Size: | XXS |
| chest size: | 66-73 cm |
| Weight: | Approx. 2,5 kg. |
| HMI no.: | 103133 |
| Filling: | 38 mm EVA plastic balls |
| Cover: | (100% polyester) |
| | |
| --- | --- |
| Item no.: | 800-841-10-3XL/4XL |
| Size: | 3XL/4XL |
| chest size: | 116-124 cm |
| Weight: | Approx. 4,0 kg. |
| HMI no.: | 86220 |
| Filling: | 25 mm EVA plastic balls |
| Cover: | (100% polyester) |
| | |
| --- | --- |
| Item no.: | 800-841-10-5XL/6XL |
| Size: | 5XL/6XL |
| chest size: | 125-140 cm |
| Weight: | Approx. 4,5 kg. |
| HMI no.: | 109891 |
| Filling: | 25 mm EVA plastic balls |
| Cover: | (100% polyester) |
| | |
| --- | --- |
| Item no.: | 800-841-10-M/L |
| Size: | M/L |
| chest size: | 96-106 cm |
| Weight: | Approx. 3,0 kg. |
| HMI no.: | 86218 |
| Filling: | 25 mm EVA plastic balls |
| Cover: | (100% polyester) |
| | |
| --- | --- |
| Item no.: | 800-841-10-S |
| Size: | S |
| chest size: | 87-95 cm |
| Weight: | Approx. 2,5 kg. |
| HMI no.: | 86217 |
| Filling: | 25 mm EVA plastic balls |
| Cover: | (100% polyester) |
| | |
| --- | --- |
| Item no.: | 800-841-10-XL/2XL |
| Size: | XL/2XL |
| chest size: | 107-115 cm |
| Weight: | Approx. 3,5 kg. |
| HMI no.: | 86219 |
| Filling: | 25 mm EVA plastic balls |
| Cover: | (100% polyester) |
| | |
| --- | --- |
| Item no.: | 800-841-10-XS |
| Size: | XS |
| chest size: | 78-86 cm |
| Weight: | Approx. 2,0 kg. |
| HMI no.: | 86216 |
| Filling: | 25 mm EVA plastic balls |
| Cover: | (100% polyester) |
| | |
| --- | --- |
| Item no.: | 800-841-10-XXS |
| Size: | XXS |
| chest size: | 70-77 cm |
| Weight: | Approx. 1,7 kg. |
| HMI no.: | 86214 |
| Filling: | 25 mm EVA plastic balls |
| Cover: | (100% polyester) |
---
Sensory-stimulating ball-vest for teens and adults
Protac MyFit® vest is available with 2.5 cm and 3.8 cm balls in six different sizes, which fit chest sizes from 78 cm - 140 cm.

The 3.8 cm balls in the vest provide the strongest stimulation due to their deeper dynamic touch-pressure. This is recommended for people with physical unrest, ADHD, and psychiatric disorders.

The vest with 2.5 cm balls gives a milder stimulation, as the balls provide less deep touch-pressure. This is recommended for people with tactile defensiveness, low BMI or those who are tender-skinned.

Smaller sizes can be found under the menu item Protac MyFit® Junior

The vest is available with a shoulder opening – see under the menu item Protac MyFit® Easy
CASES
---
52-year-old woman with sensory disturbances and concentration issues
"When wearing the Protac MyFit® ball vest, I can feel that I can concentrate for longer than usual. And my breathing gets deeper ".
---
Protac MyFit® ball vest calms down user with dementia
A resident tried a Protac MyFit® ball vest and experienced a really good effect. The resident usually had difficulty with the morning ADL and in general getting started with the day, and this resulted in extremely aggressive behavior during the day. After the citizen used the ball vest systematically every morning, the number of situations with aggressive behavior dropped drastically and the staff experienced a completely different more readily contactable and positive resident.
---
73-year-old woman with Alzheimer's disease, motor and mental unrest
The woman has great difficulty calming down and wanders restlessly without being able to concentrate on anything. With the Protac MyFit® ball vest on , she calms down and you can see that her facial expression softens.
---
73-year-old mand with Parkinson's disease
I wear the Protac MyFit® ball vest  during the day when I play the piano, write by hand, and do practical things at home. The vest provides an experience of greater inner peace during all activities, and an experience of mastering the activities better. It gives me a sense of security, grounding, deeper relaxation and a more upright attitude.
---
Patients in a psychiatric unit trying sensory integration
The occupational therapist working on the psychiatric ward states about the use of the Protac MyFit® ball  vest for inpatients: "The patients here on the ward have on their own initiative started to put on the ball vest if they feel restless or are going to an important meeting." One patient has stated that he can more easily sense himself and manage new tasks when the ball vest helps him.
---
37-year-old woman with back pain
" I feel really relaxed in my body when I wear the Protac MyFit® ball vest and the pain is gone. It gives warmth but is not too hot. I gives me a feeling of heavy grounding, so I better can gather my thoughts".
---
23-year-old veteran with severe PTSD
Many veterans with PTSD describe that their anxiety has been greatly reduced, and that they feel much more rested after sleeping with the Protac Ball Blanket®. Once they have achieved deep sleep at night, they can manage their daily life much better. During the day, many of the veterans have also benefited from using the Protac MyFit® ball vest. When anxiety has "come creeping" or "galloping" during the day, the vest has become a great help in finding peace and calm. For those who used to need alcohol and other stimulants as a means to calm down, they now experience that the vest helps them much better.
---
Protac MyFit®
Staff observation: he suffers from severe motor unrest and has difficulties keeping calm and sitting still. Both his hands and feet tremble. Besides, he is often angry, noisy and externalizing. After trying the Protac MyFit® ball vest his behaviour has changed drastically. After only 15 minutes, he is less angry, his body stops trembling and he sits quietly. He keeps wearing the ball vest all day. When asked about the ball vest, he answers that it is nice to wear. Everybody around him notices how much comfort and well-being, the ball vest gives him.
---
Protac MyFit®
After a large neck operation, I have had troubles with pain and tensions due to the asymmetry in the neck muscles. Every morning, I now start wearing the Protac MyFit® ball vest and the feeling is easily compared to a dark cloud clearing from the sky. The tensions are replaced by muscular calmness, easiness and energy.
---
WASHING AND MAINTENANCE
---
Cleaning
The Protac MyFit
®
must be washed in the wash bag supplied. The regularity and need for washing depends on use. See below for washing and cleaning instructions.
· The vest can be machine washed in a min. 7 kg capacity washing machine with washing detergent with no bleaching agents and perfume - see also the washing instructions in the vest.
· The enclosed wash bag must be used. Spinning at low speed.
To remove spots using a spot remover, always try first on an area which is not visible to test for damage or discolouring. Protac does not recommend the use of spot remover.
Protac cannot be held liable for incorrect washing and maintenance.
Maintenance
We recommend airing the vest regularly.
MODEL OVERVIEW
---
| | | | | | | |
| --- | --- | --- | --- | --- | --- | --- |
| NAME | ITEM NO. | SIZE | CHEST SIZE | WEIGHT. | HMI NO. | COVER |
| Protac MyFit® - 38 mm balls - 3XL/4XL | 800-821-10-3XL/4XL | 3XL/4XL | 112-120 cm | Approx. 5,0 kg. | 62497 | (100% polyester) |
| Protac MyFit® - 38 mm balls - 5XL/6XL | 800-821-10-5XL/6XL | 5XL/6XL | 121-136 cm | Approx. 5,5 kg. | 109892 | (100% polyester) |
| Protac MyFit® - 38 mm balls - M/L | 800-821-10-M/L | M/L | 92-102 cm | Approx. 4,0 kg. | 55427 | (100% polyester) |
| Protac MyFit® - 38 mm balls - S | 800-821-10-S | S | 83-91 cm | Approx. 3,5 kg. | 55426 | (100% polyester) |
| Protac MyFit® - 38 mm balls - XL/2XL | 800-821-10-XL/2XL | XL/2XL | 103-111 cm | Approx. 4,5 kg. | 55428 | (100% polyester) |
| Protac MyFit® - 38 mm balls - XS | 800-821-10-XS | XS | 74-82 cm | Approx. 3,0 kg. | 62496 | (100% polyester) |
| Protac MyFit® - 38 mm balls - XXS | 800-821-10-XXS | XXS | 66-73 cm | Approx. 2,5 kg. | 103133 | (100% polyester) |
| Protac MyFit® - 25 mm balls - 3XL/4XL | 800-841-10-3XL/4XL | 3XL/4XL | 116-124 cm | Approx. 4,0 kg. | 86220 | (100% polyester) |
| Protac MyFit® - 25 mm balls - 5XL/6XL | 800-841-10-5XL/6XL | 5XL/6XL | 125-140 cm | Approx. 4,5 kg. | 109891 | (100% polyester) |
| Protac MyFit® - 25 mm balls - M/L | 800-841-10-M/L | M/L | 96-106 cm | Approx. 3,0 kg. | 86218 | (100% polyester) |
| Protac MyFit® - 25 mm balls - S | 800-841-10-S | S | 87-95 cm | Approx. 2,5 kg. | 86217 | (100% polyester) |
| Protac MyFit® - 25 mm balls - XL/2XL | 800-841-10-XL/2XL | XL/2XL | 107-115 cm | Approx. 3,5 kg. | 86219 | (100% polyester) |
| Protac MyFit® - 25 mm balls - XS | 800-841-10-XS | XS | 78-86 cm | Approx. 2,0 kg. | 86216 | (100% polyester) |
| Protac MyFit® - 25 mm balls - XXS | 800-841-10-XXS | XXS | 70-77 cm | Approx. 1,7 kg. | 86214 | (100% polyester) |