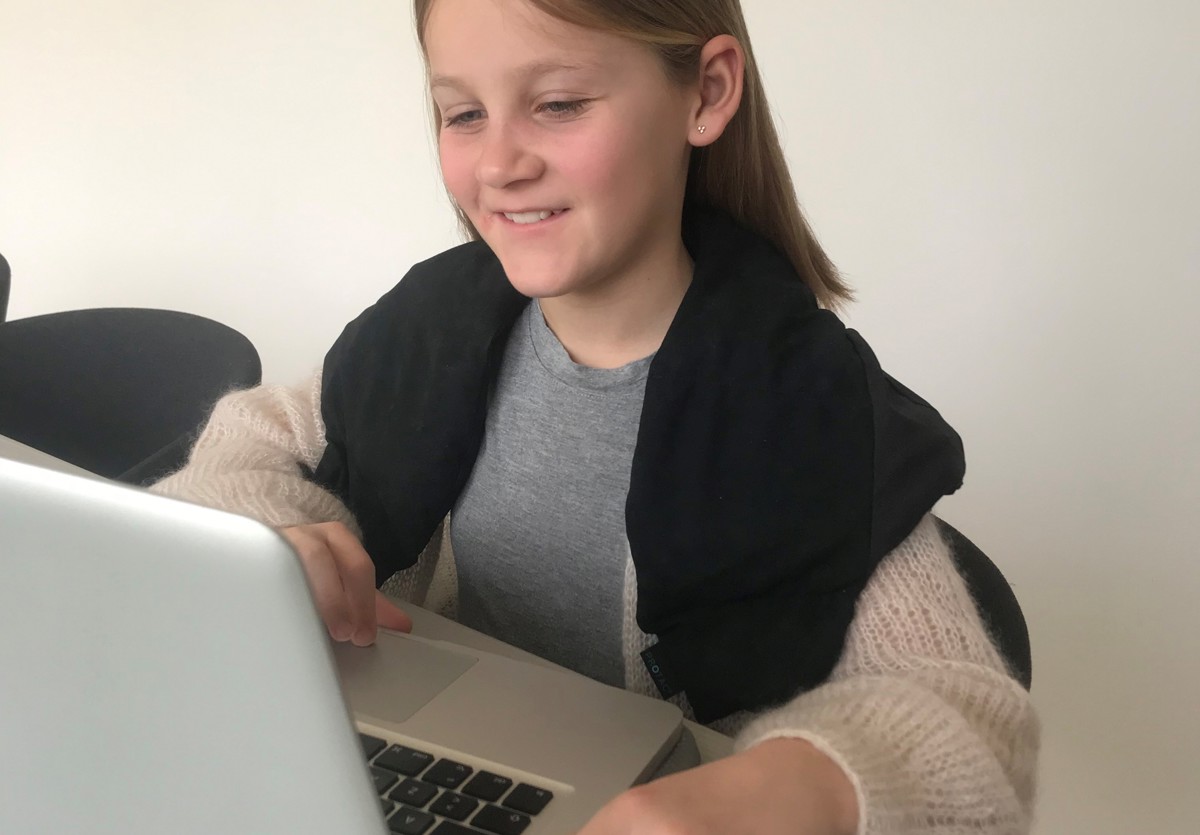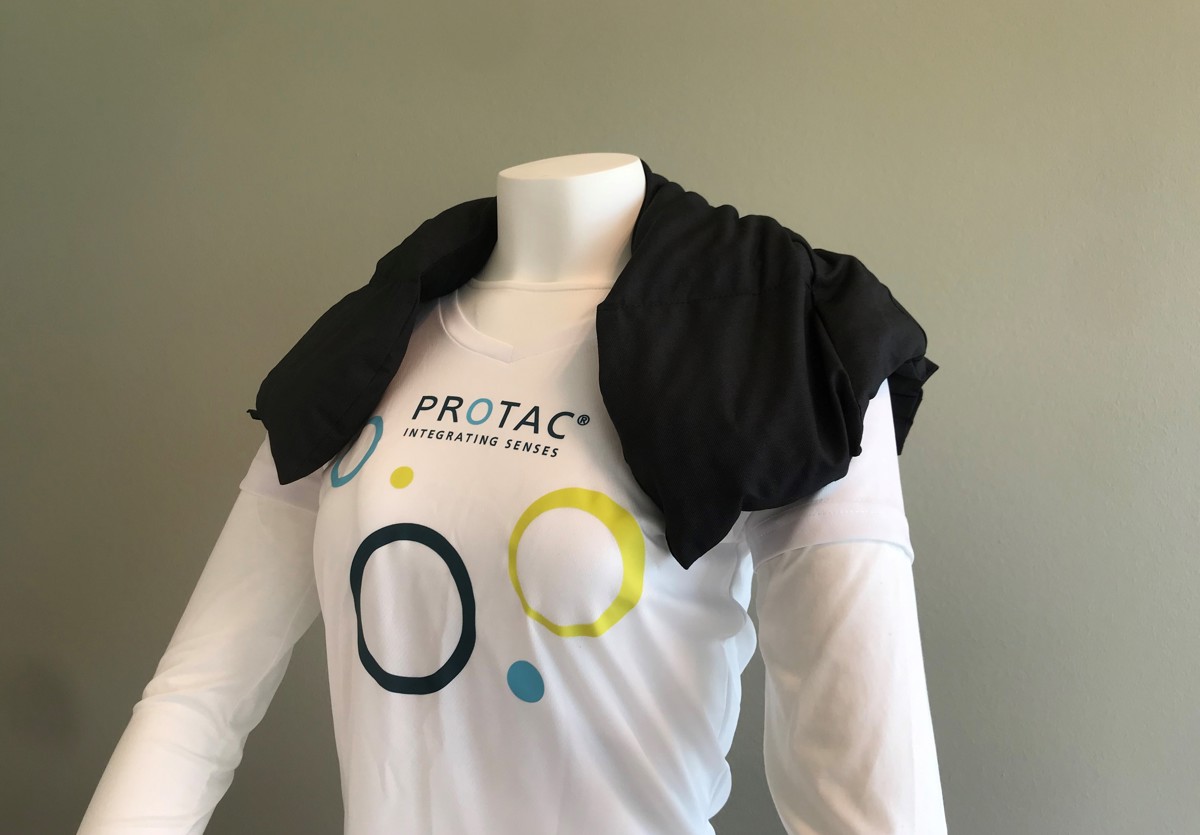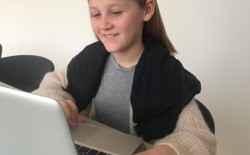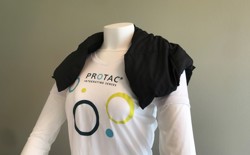 | | |
| --- | --- |
| Item no.: | 800-110-10-J |
| Size: | Junior |
| Weight: | 1,0 kg. |
| HMI no.: | 125709 |
| Filling: | 15 mm EVA plastic balls |
| Cover: | 88% cotton / 9% polyester / 3% elastan |
---
Sensory-stimulating neck and shoulder wrap for children
Protac SensOn® for children is available in one size, which weighs 1.0 kg and can be used by children from approximately 8-12 years.

Larger sizes can be found under the menu item Protac SensOn®
WASHING AND MAINTENANCE
---
Cleaning
Protac SensOn
®
is washable. The need for washing depends on its use. When washing and cleaning, follow the instructions below. See below for washing and cleaning instructions.
· Protac SensOn
®
can be washed in a washing machine with a capacity of at least 6 kg with a bleach-free detergent. Please refer to the washing instructions in the Protac SensOn
®
.
· Use the washing bag supplied.
Maintenance
Air the product regularly.
MODEL OVERVIEW
---
| | | | | | |
| --- | --- | --- | --- | --- | --- |
| NAME | ITEM NO. | SIZE | WEIGHT. | HMI NO. | COVER |
| Protac SensOn® - 15 mm balls | 800-110-10-J | Junior | 1,0 kg. | 125709 | 88% cotton / 9% polyester / 3% elastan |