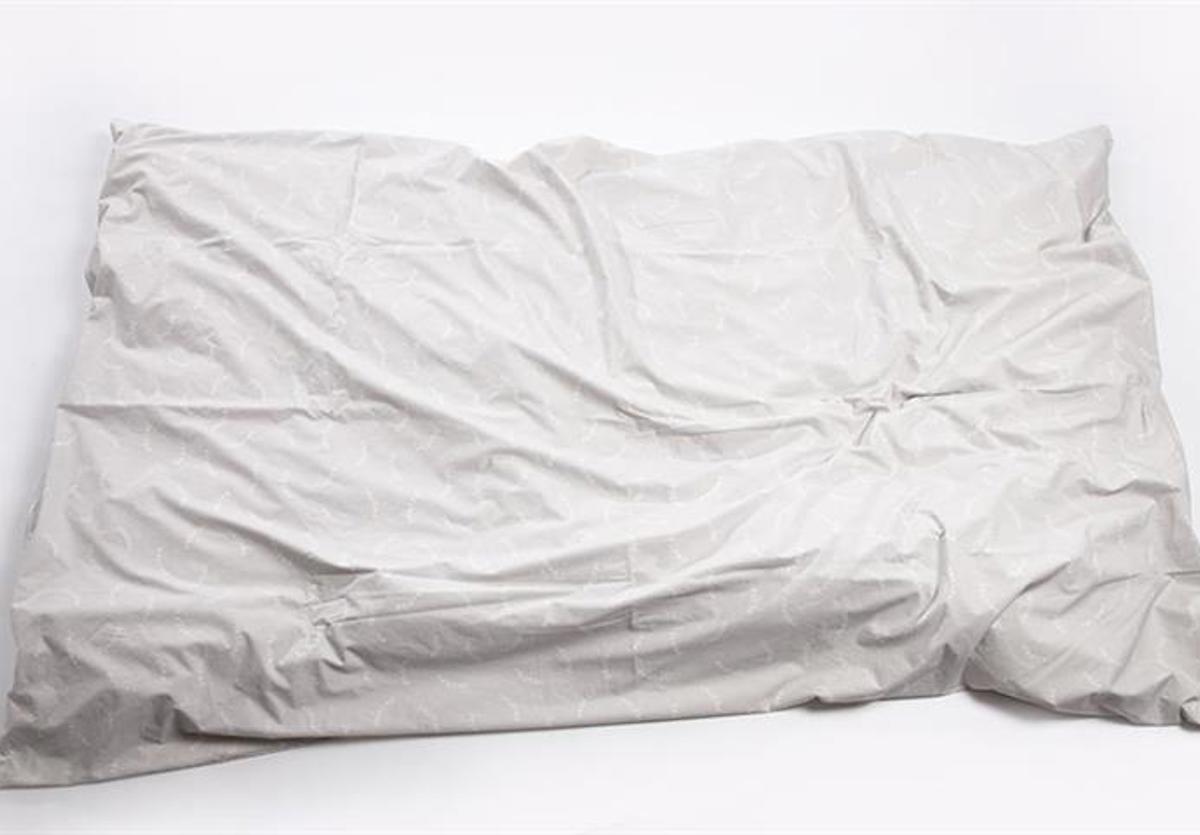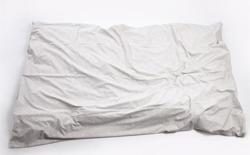 | | |
| --- | --- |
| Item no.: | 300-201-V-220-85 |
| Size: | 140 x 220 cm |
| HMI no.: | 79706 |
| Cover: | Cotton |
| | |
| --- | --- |
| Item no.: | 300-201-V-85 |
| Size: | 140 x 200 cm |
| HMI no.: | 79707 |
| Cover: | Cotton |
| | |
| --- | --- |
| Item no.: | 300-202-V-220-85 |
| Size: | 140 x 220 cm |
| HMI no.: | 79705 |
| Cover: | Trevira CS (Flame retardent) |
| | |
| --- | --- |
| Item no.: | 300-202-V-85 |
| Size: | 140 x 200 cm |
| HMI no.: | 79704 |
| Cover: | Trevira CS (Flame retardent) |
---
Thermal Blanket Cover
Protac Thermal Blanket Cover measures 140x200/220 cm and provides an extra opportunity to regulate the softness and sensory stimulation from the Protac Ball Blanket®. The cover has thermal fabric on one side and cotton on the other. If the thermal side of the cover is turned down towards the body, the blanket will feel softer and the sensory stimulation milder.
There is a zipper at the foot-end and all the way up along one side of the blanket, making it easy to put on.

The thermal blanket cover is available in cotton and Trevira. Unless flame retardant material is required, cotton is recommended as this is an OEKO-TEX certified fabric.

The cover can withstand both washing and tumble drying.
WASHING AND MAINTENANCE
---
Cleaning
Can be machine washed in a min. 6 kg washing machine with washing detergent with no bleaching agents. See also the washing instructions in the cover.
MODEL OVERVIEW
---
| | | | | |
| --- | --- | --- | --- | --- |
| NAME | ITEM NO. | SIZE | HMI NO. | COVER |
| Protac blanket Cover with thermal lining - 140x220 - Cotton | 300-201-V-220-85 | 140 x 220 cm | 79706 | Cotton |
| Protac blanket Cover with thermal lining - 140x200 - Cotton | 300-201-V-85 | 140 x 200 cm | 79707 | Cotton |
| Protac blanket Cover with thermal lining - 140x220 - Flame retardent | 300-202-V-220-85 | 140 x 220 cm | 79705 | Trevira CS (Flame retardent) |
| Protac blanket Cover with thermal lining - 140x200 - Flame retardent | 300-202-V-85 | 140 x 200 cm | 79704 | Trevira CS (Flame retardent) |