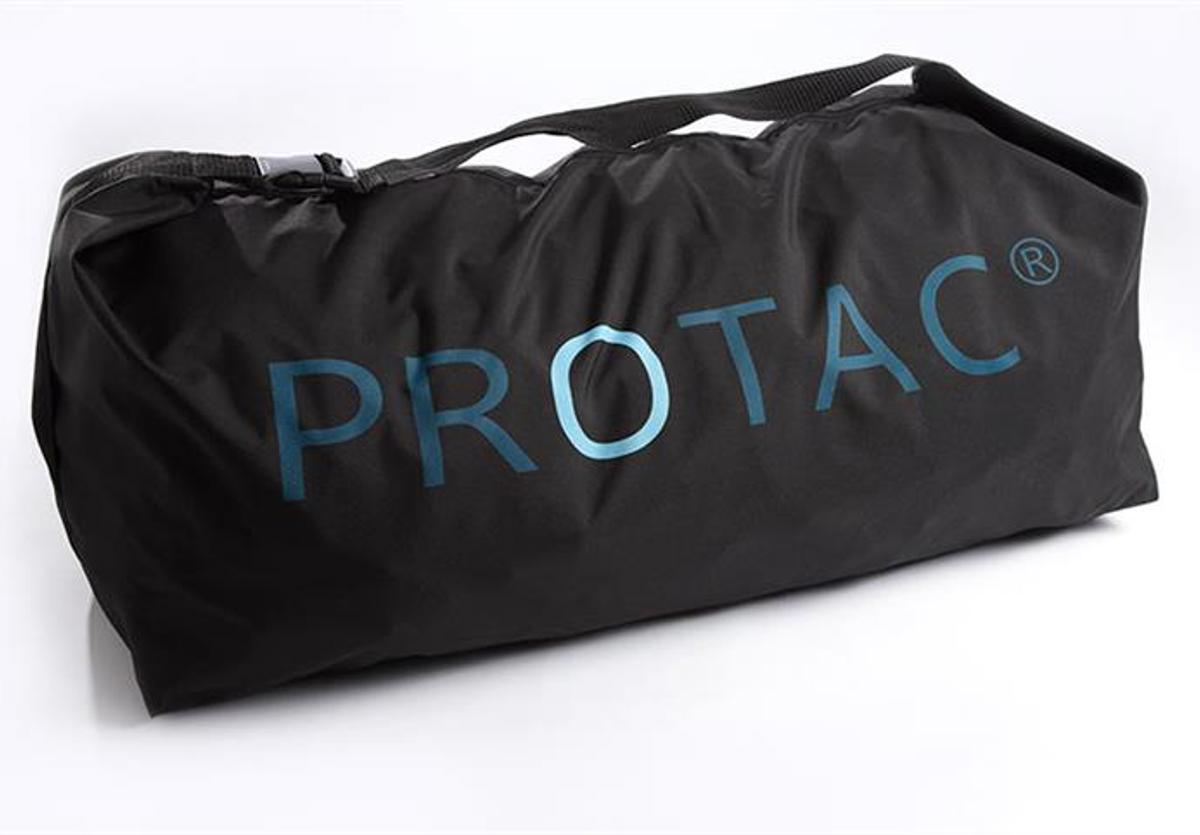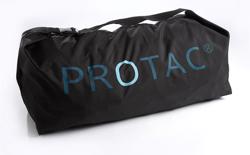 | | |
| --- | --- |
| Item no.: | 500-400-10-M |
| Size: | Size Medium fits Protac Ball Blanket® Flexible, Classic and Combi. |
| | |
| --- | --- |
| Item no.: | 500-400-10-S |
| Size: | Size Small fits all junior ball blankets, Protac Ball Blanket® Calm adult and Protac Granulate Blanket®. |
---
Bag
Protac Bag is water-repellent and sewn in durable nylon.

The bag makes it easy to bring the Protac Ball Blanket® on weekend visits, holidays, and other outings, and ensures that the blanket arrives dry, even if it is raining or the bag is placed on wet ground.

Size Small fits all junior ball blankets, Protac Ball Blanket® Calm adult and Protac Granulate Blanket®.

Size Medium fits Protac Ball Blanket® Flexible, Classic and Combi.
VIDEO
---
How to pack the Ball Blanket
MODEL OVERVIEW
---
| | | |
| --- | --- | --- |
| NAME | ITEM NO. | SIZE |
| Bag Size. Medium | 500-400-10-M | Size Medium fits Protac Ball Blanket® Flexible, Classic and Combi. |
| Bag Size. Small | 500-400-10-S | Size Small fits all junior ball blankets, Protac Ball Blanket® Calm adult and Protac Granulate Blanket®. |