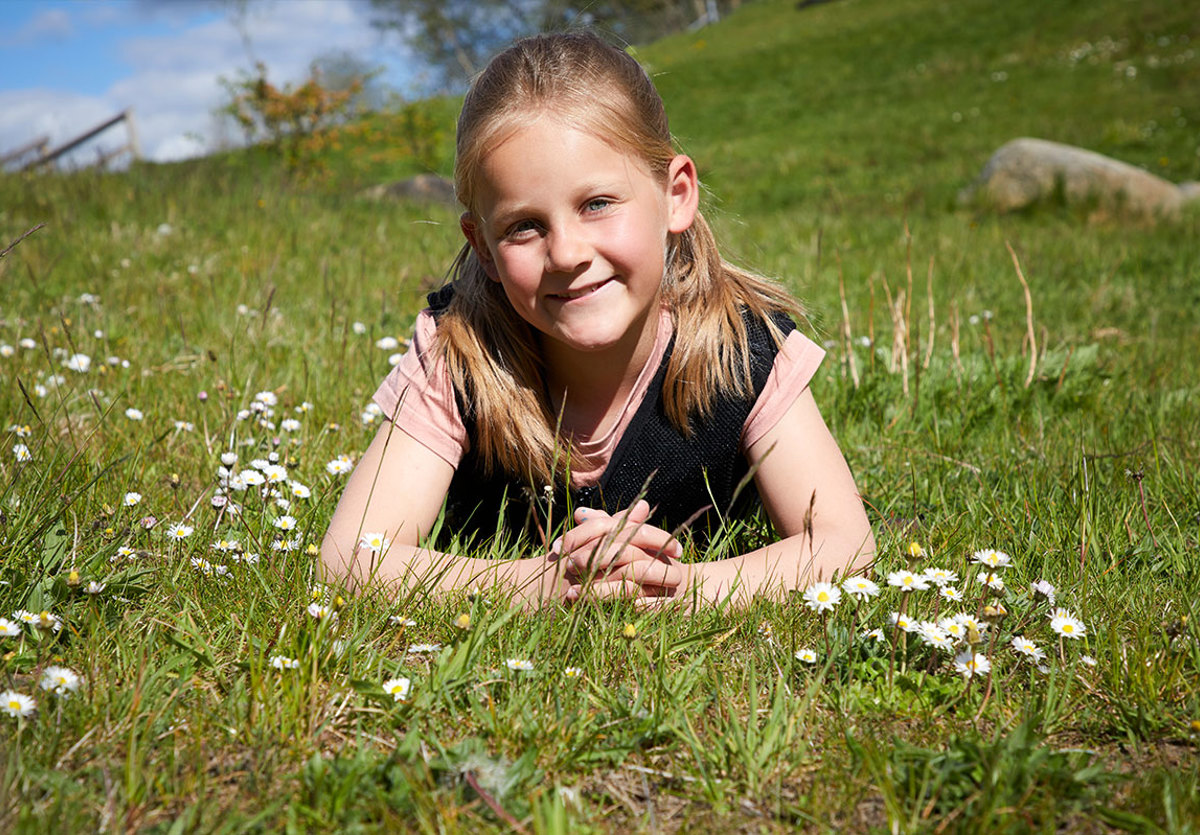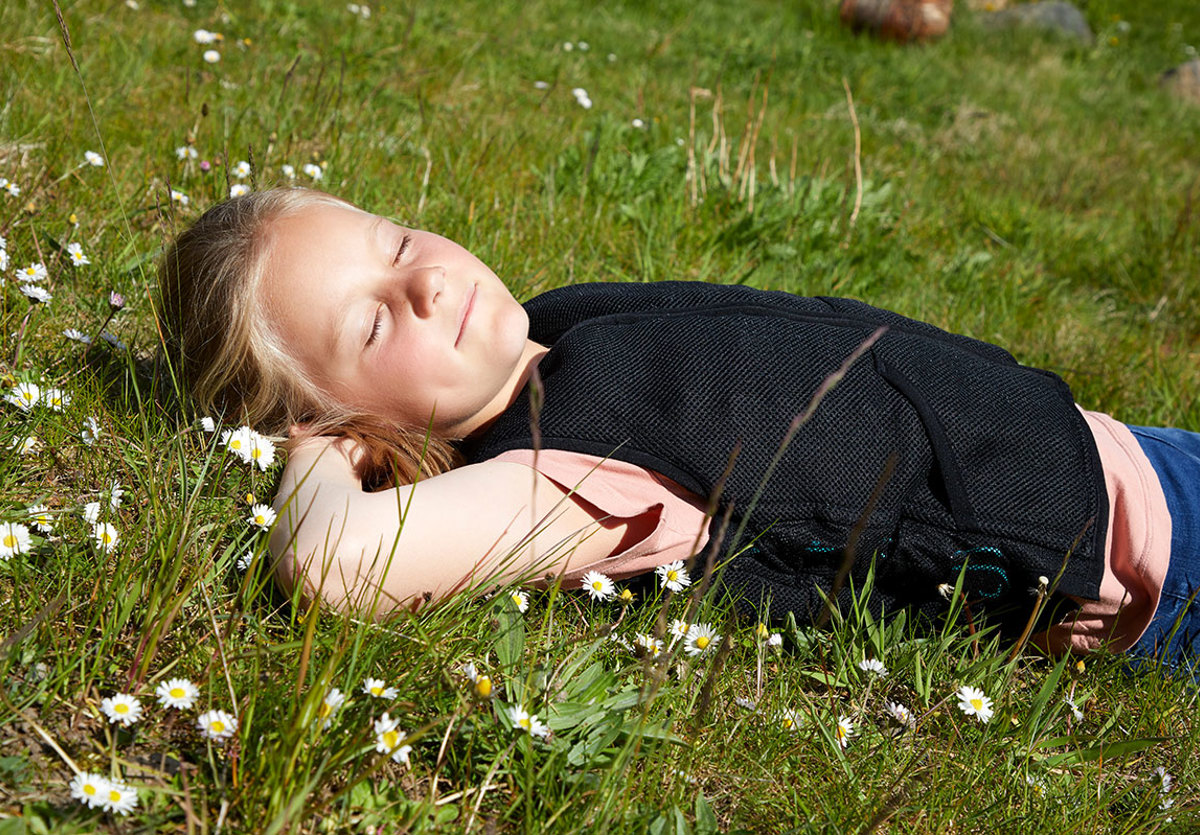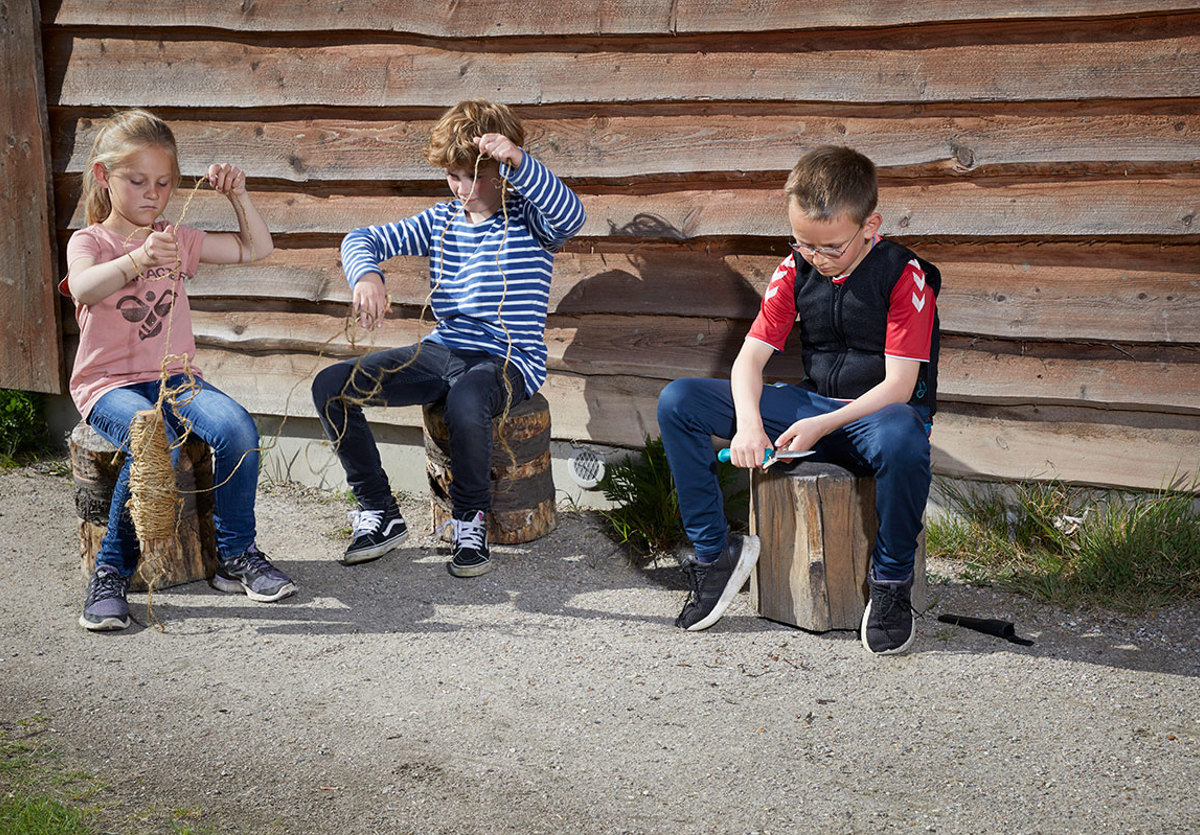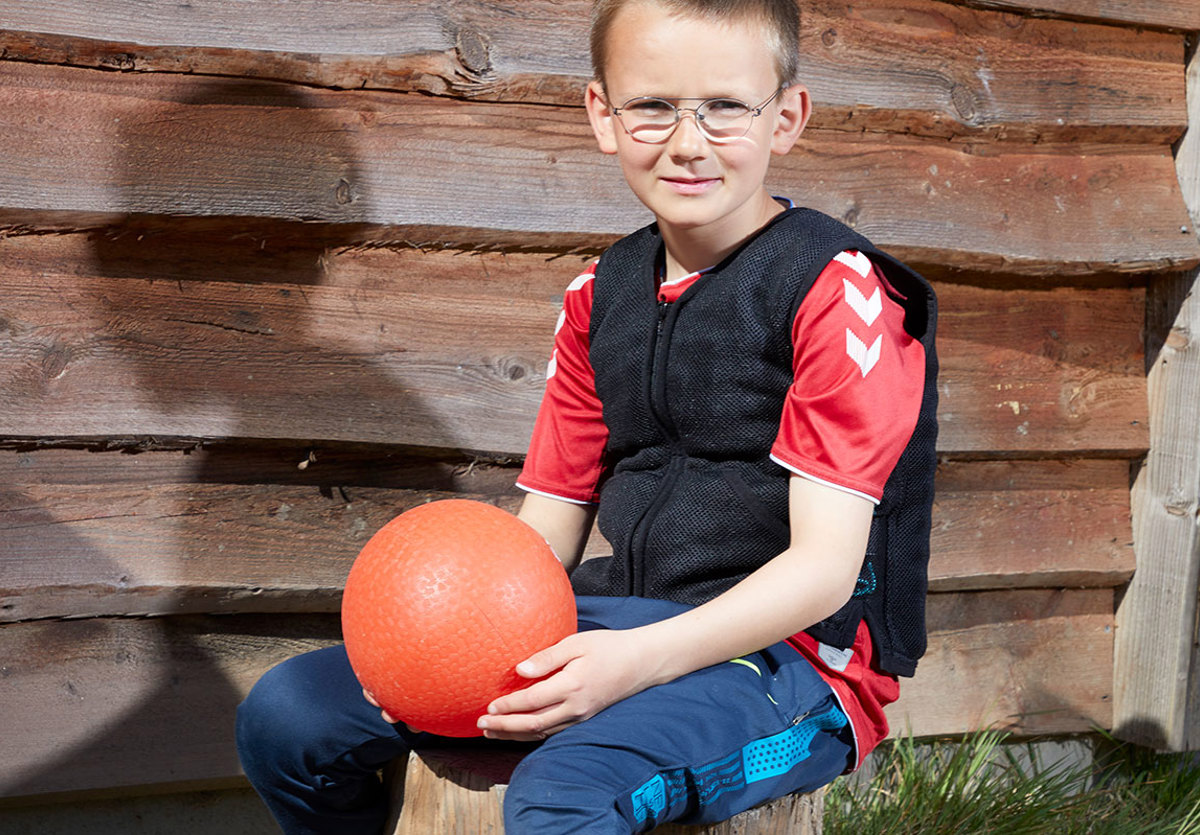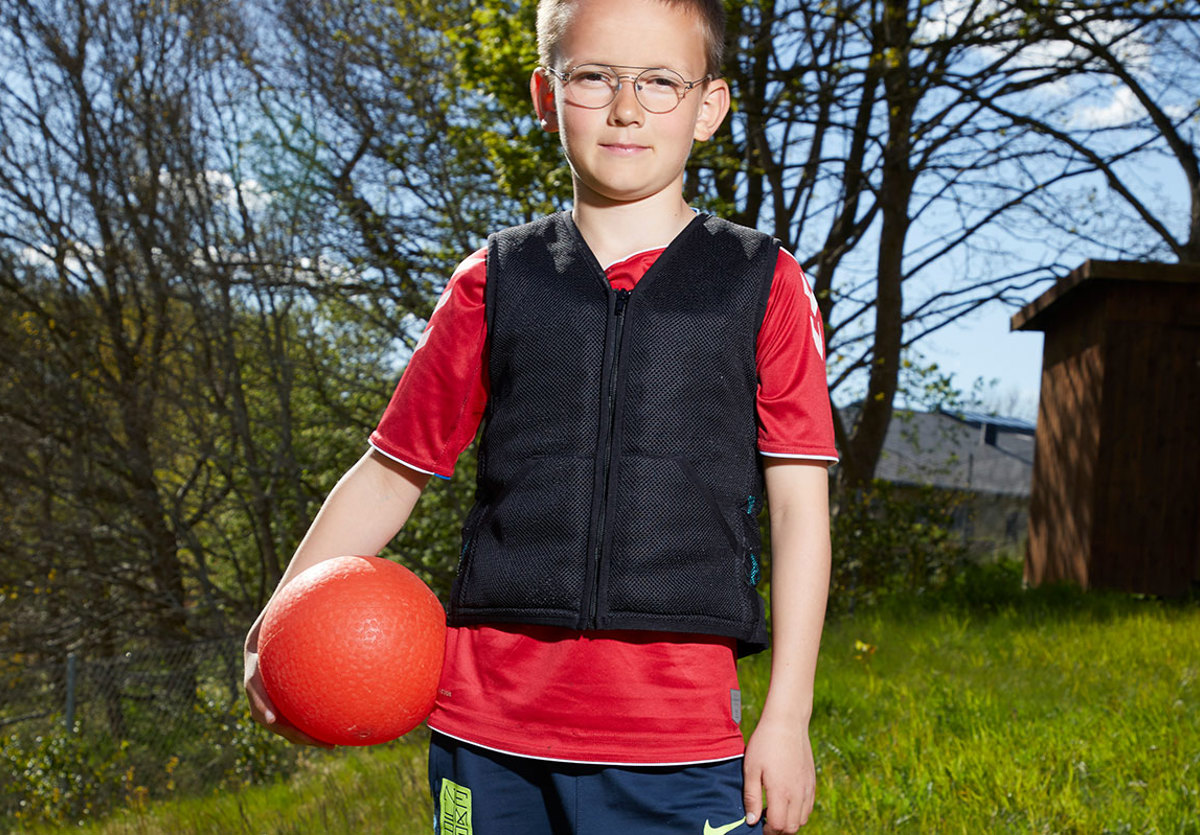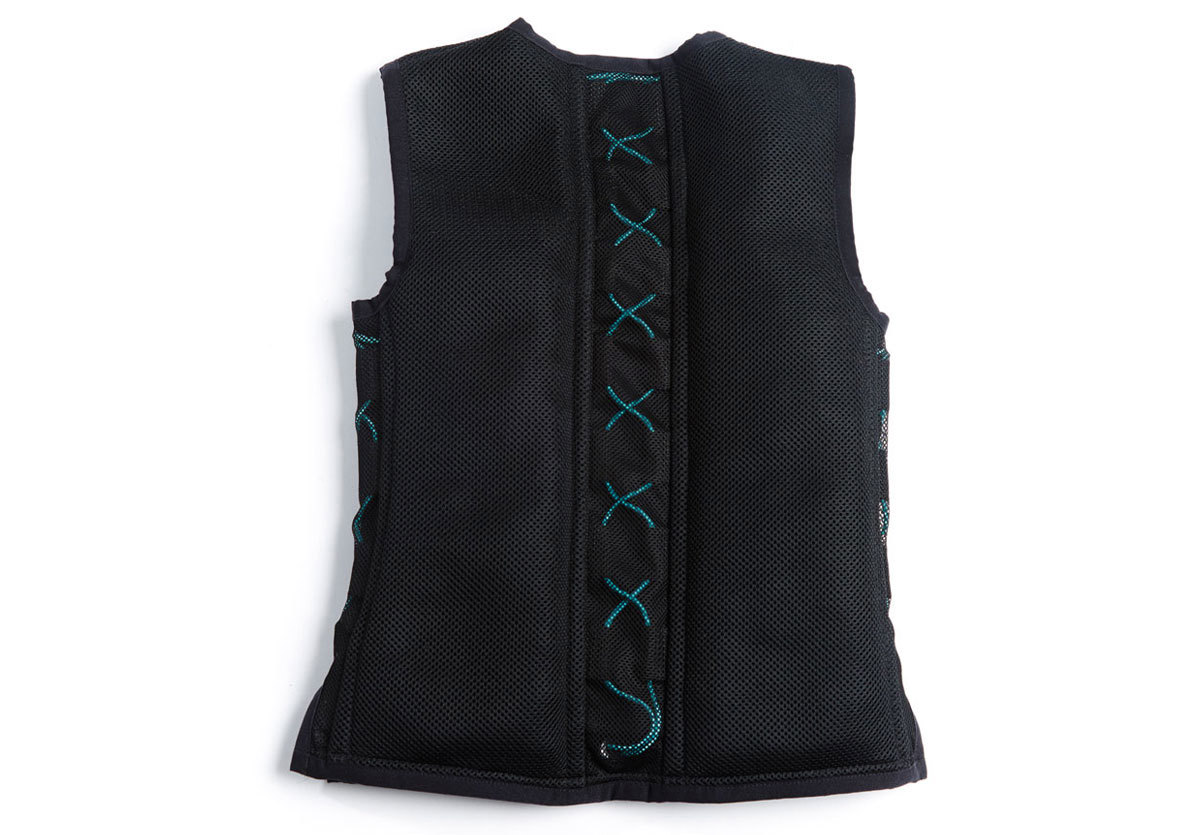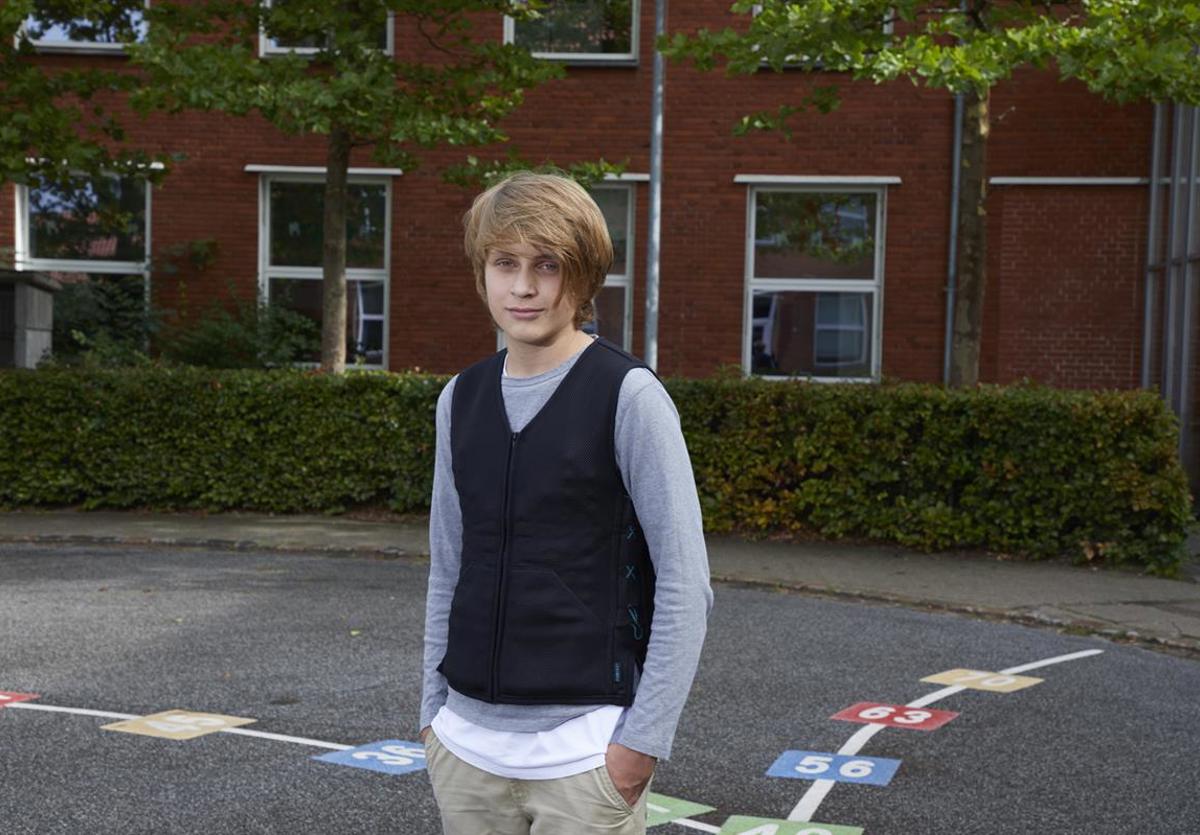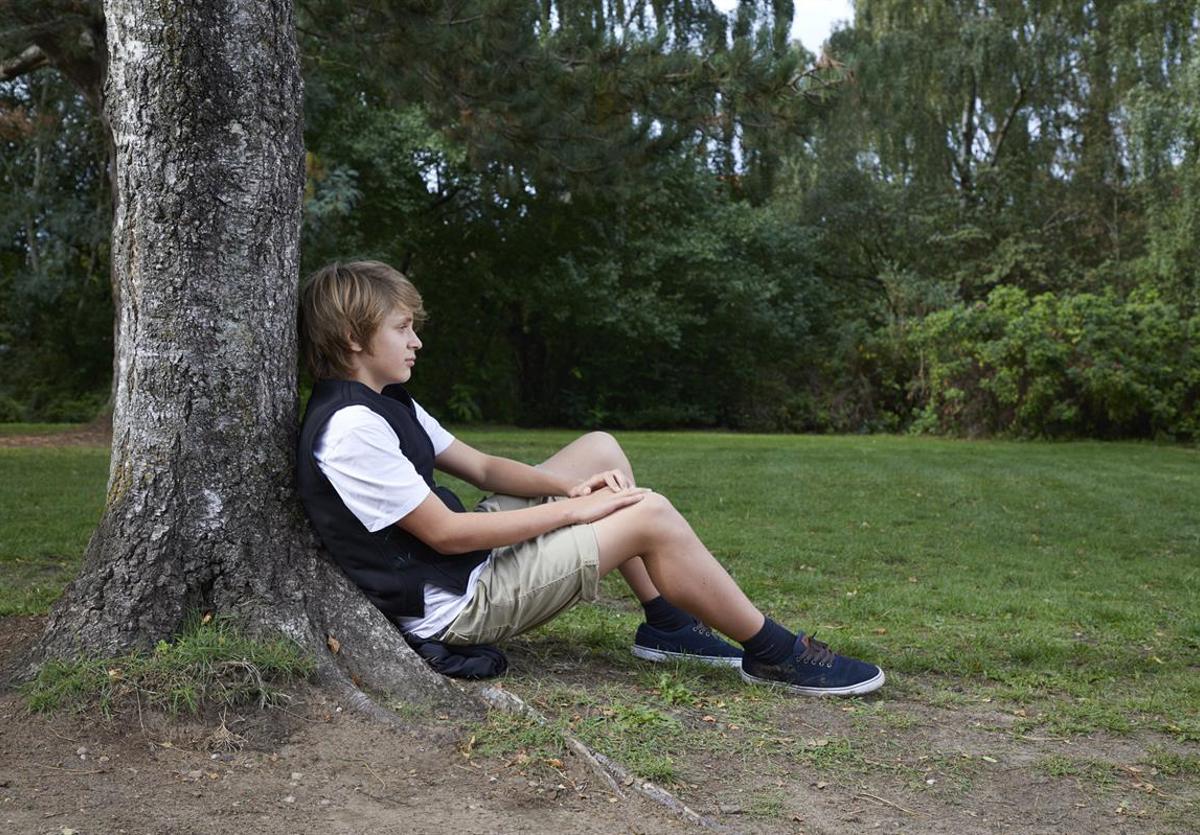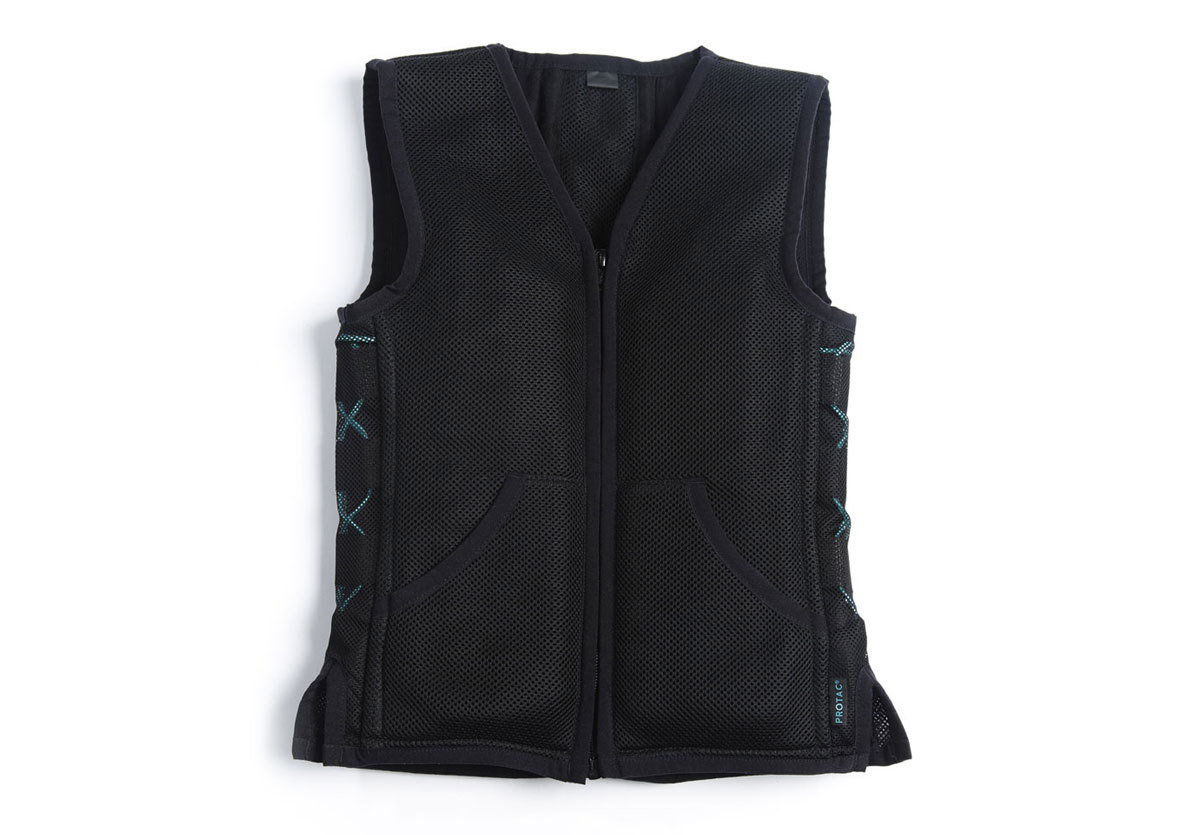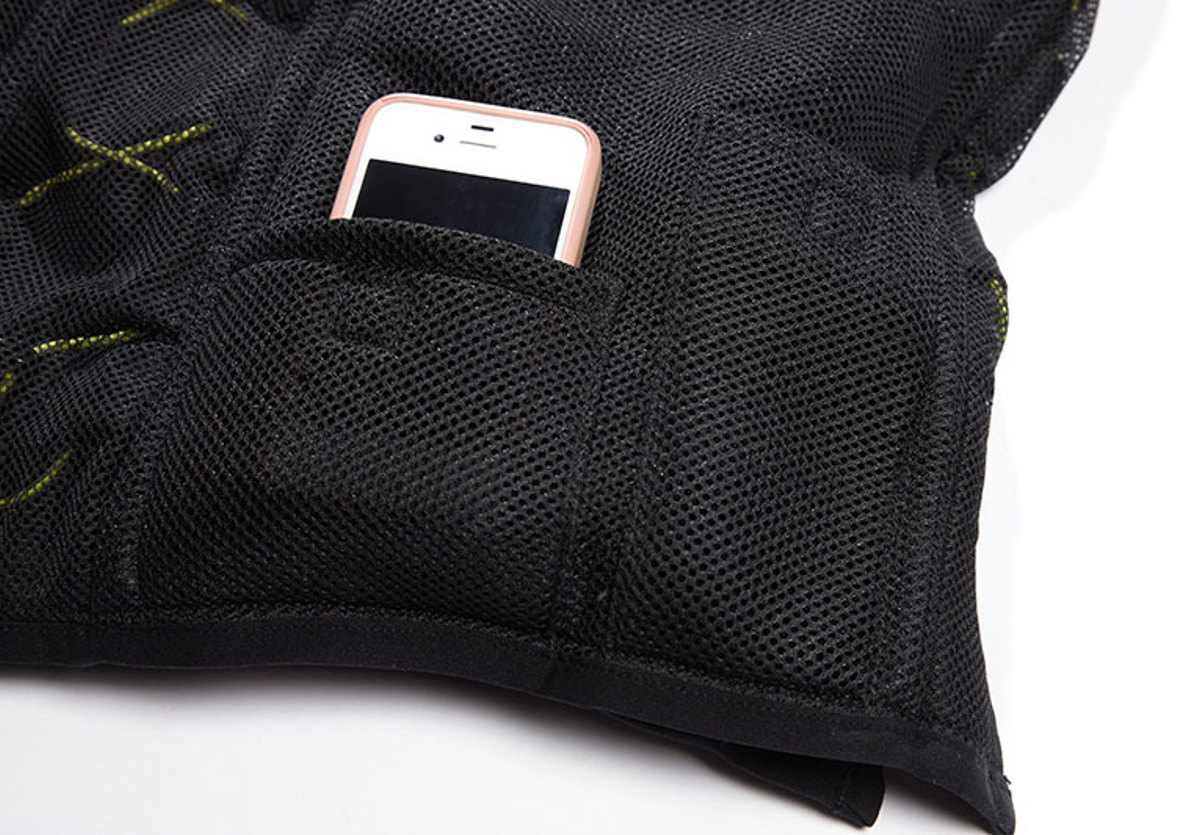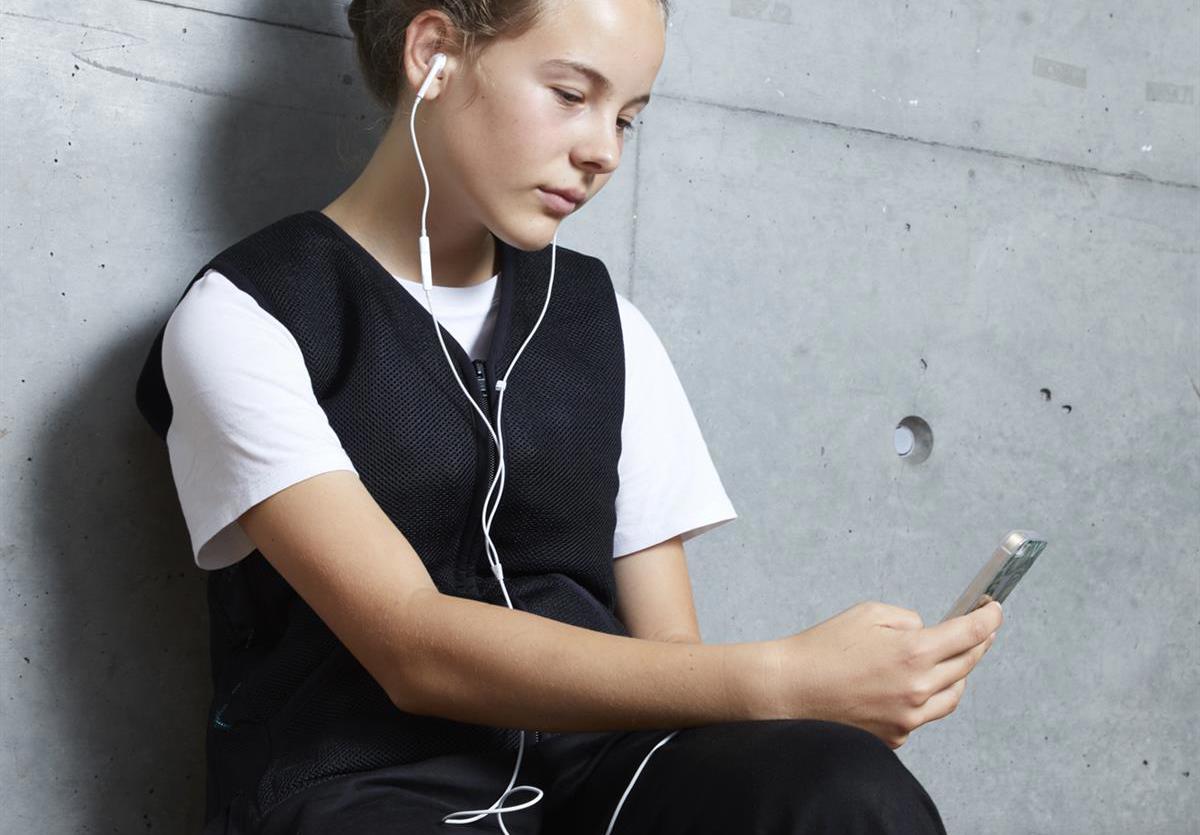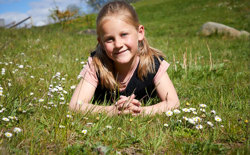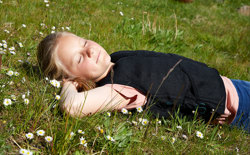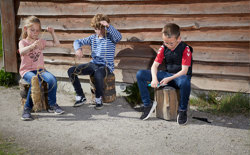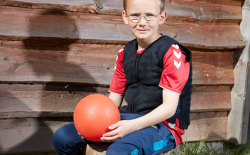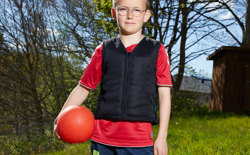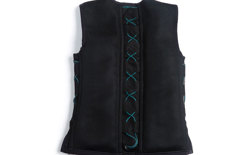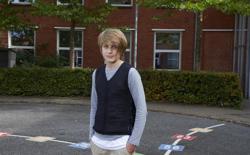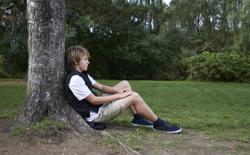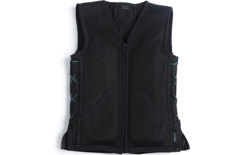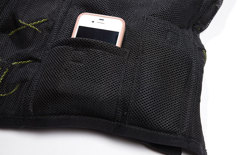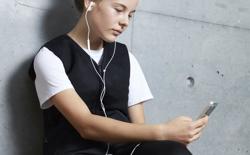 | | |
| --- | --- |
| Item no.: | 800-821-10-B |
| Size: | Barn |
| chest size: | 52-57 cm |
| Weight: | Approx. 1,5 kg. |
| HMI no.: | 55422 |
| Filling: | 38 mm EVA plastic balls |
| Cover: | (100% polyester) |
| | |
| --- | --- |
| Item no.: | 800-821-10-J |
| Size: | Junior |
| chest size: | 58-65 cm |
| Weight: | Approx. 2,0 kg. |
| HMI no.: | 55425 |
| Filling: | 38 mm EVA plastic balls |
| Cover: | (100% polyester) |
| | |
| --- | --- |
| Item no.: | 800-841-10-B |
| Size: | Barn |
| chest size: | 56-61 cm |
| Weight: | Approx. 1,0 kg. |
| HMI no.: | 86213 |
| Filling: | 25 mm EVA plastic balls |
| Cover: | (100% polyester) |
| | |
| --- | --- |
| Item no.: | 800-841-10-J |
| Size: | Junior |
| chest size: | 62-69 cm |
| Weight: | Approx. 1,2 kg. |
| HMI no.: | 86223 |
| Filling: | 25 mm EVA plastic balls |
| Cover: | (100% polyester) |
| | |
| --- | --- |
| Item no.: | 800-841-10-XXS |
| Size: | XXS |
| chest size: | 70-77 cm |
| Weight: | Approx. 1,7 kg. |
| HMI no.: | 86214 |
| Filling: | 25 mm EVA plastic balls |
| Cover: | (100% polyester) |
---
Sensory-stimulating vest for children
Protac MyFit® vest is available with 2.5 cm and 3.8 cm balls in three different sizes, which fit chest sizes from 52-73 cm. The vest can be used from 3 years and up.

The 3.8 cm balls in the vest provide the strongest stimulation due to their deeper dynamic touch-pressure. This is recommended for people with physical unrest, ADHD, and psychiatric disorders.

The vest with 2.5 cm balls gives a milder stimulation, as the balls provide less deep touch-pressure. This is recommended for people with tactile defensiveness, low BMI or those who are tender-skinned.

Larger sizes can be found under Protac MyFit®
CASES
---
10-year-old boy with ADHD
" Jens' body is very restless at the end of the day. When he needs to concentrate on homework, doing creative activities like Fuse Beads or other activities that require concentration, he often puts on the Protac MyFit® ball- vest . When he gets the ball-vest on, he quickly calms down - so they really do have an effect, those balls! He knows that the ball-vest helps his concentration and that things work out better for him."
---
7-year-old boy with severe motor unrest
When we borrowed the Protac MyFit® ball vest for a weekend, the entire weekend became unusually calm for all parties, and the vest is clearly the explanation for that."
---
11-year-old boy with ADHD severe motor unrest
I like wearing the Protac MyFit® ball vest- it feels like getting a hug, but you cannot get hugged all the time.
---
14-year-old boy with ADHD motor unrest
The parents state: "Peter uses the Protac MyFit® ball vest during periods when he feels restless and impulsive. The balls and the material clearly help him to become calm and better sense himself. He is just as pleased with the ball vest as he is with the Protac Ball Blanket® - with the ball vest he can achieve the same safe feeling during the day as the blanket gives him at night ".
---
WASHING AND MAINTENANCE
---
Cleaning
The Protac MyFit
®
must be washed in the wash bag supplied. The regularity and need for washing depends on use. See below for washing and cleaning instructions.
· The vest can be machine washed in a min. 7 kg capacity washing machine with washing detergent with no bleaching agents and perfume - see also the washing instructions in the vest.
· The enclosed wash bag must be used. Spinning at low speed.
To remove spots using a spot remover, always try first on an area which is not visible to test for damage or discolouring. Protac does not recommend the use of spot remover.
Protac cannot be held liable for incorrect washing and maintenance.
Maintenance
We recommend airing the vest regularly.
MODEL OVERVIEW
---
| | | | | | | |
| --- | --- | --- | --- | --- | --- | --- |
| NAME | ITEM NO. | SIZE | CHEST SIZE | WEIGHT. | HMI NO. | COVER |
| Protac MyFit® - 38 mm balls - Child | 800-821-10-B | Barn | 52-57 cm | Approx. 1,5 kg. | 55422 | (100% polyester) |
| Protac MyFit® - 38 mm balls - Junior | 800-821-10-J | Junior | 58-65 cm | Approx. 2,0 kg. | 55425 | (100% polyester) |
| Protac MyFit® - 25 mm balls - Child | 800-841-10-B | Barn | 56-61 cm | Approx. 1,0 kg. | 86213 | (100% polyester) |
| Protac MyFit® - 25 mm balls - Junior | 800-841-10-J | Junior | 62-69 cm | Approx. 1,2 kg. | 86223 | (100% polyester) |
| Protac MyFit® - 25 mm balls - XXS | 800-841-10-XXS | XXS | 70-77 cm | Approx. 1,7 kg. | 86214 | (100% polyester) |